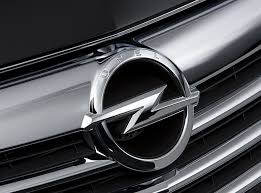 16 October 2018, News Wires — German carmaker, Opel is currently facing tragedy of having around 100,000 of its vehicles recalled as a result of an emission probe, Reuters reports.
Germany's Transport Ministry said on Monday it would order recall of the vehicles after prosecutors searched the carmaker's offices earlier in the day.
According to Germany's Transport Ministry, German motor vehicle authority KBA had found four software programs capable of altering vehicle emissions in 2015 and ordered Opel to implement a software update in cars to remove them.
"After a fifth software device was discovered in early 2018, which KBA found to be illegal, there is currently an official hearing going on with the goal of imposing a mandatory recall for the models Cascada, Insignia and Zafira," the ministry said in a statement.
The ministry said Opel had dragged its feet on the hearing. The KBA had told Frankfurt prosecutors about the software device in April, it said.
"The official recall of the affected roughly 100,000 vehicles will take place shortly," it added.
In a reply by Opel, company said it is fully cooperating with authorities, however, refusing to comment on details of the investigation.
"Opel reaffirms that its vehicles comply with the applicable regulations," it said.
After German prosecutors searched offices at Opel's sites in Ruesselsheim and Kaiserslautern earlier on Monday, it said it was probing 95,000 vehicles equipped with Euro 6d engines.
The Opel Insignia, Zafira and Cascada were developed when Opel and its sister brand, Vauxhall, were still owned by General Motors. General Motors sold Opel to PSA Group in 2017.
Opel admitted in 2016 that its Zafira model contained engine software which switched off exhaust emissions treatment systems under certain circumstances, insisting at the time that it was making use of a legal loophole.