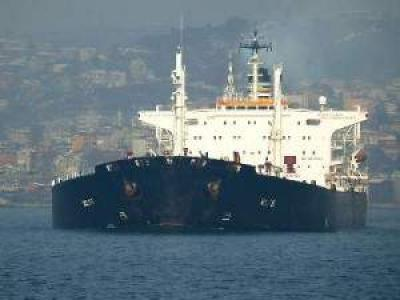 Vincent Toritseju
31 May 2018, Sweetcrude, Lagos — Concerned operators in the shipping sector have bemoaned the non-inclusion of Nigerian vessels in crude oil lifting after about 60 years of local oil exploration, production and export.
President, Shipowners Association of Nigeria, and Chief Executive Officer, Starz Investments Limited, Greg Ogbeifun, at a summit held by the Association Of Marine Engineers & Surveyors (AMES) in Lagos recounted how Nigeria, being an oil exporting nation has not employed any of its ships in exporting her oil to other countries.
Ogbeifun, who spoke on the theme:"Ship operations in Nigeria: Policy, technical, financial challenges and solutions", enjoined the Federal Government and the Nigerian National Petroleum Corporation (NNPC) to support indigenous operators with crude oil lifting contracts in order to sustain local participation in the industry.
Chairman, Committee of Ship Registry, Emmanuel Ilori, lamented the dearth of experienced marine engineers and surveyors, noting that the veteran operators were ageing and there was no succession plan.
"There is no single marine professional above grade level 10 in Nigeria's maritime sector", he said.
He also enjoined the Federal Government to take a cue from the aviation sector by establishing an agency to be known as 'Accidents Investigation Bureau (AIB)' to provide in-depth study and statistics of accidents in the nation's maritime domain.
President of AMES, Charles Uwadia said that the maritime industry is standing on a tripod namely; the political such as policy making, the technical dimension and funding, adding that without any of these in the right measure, the industry will falter.
The AMES President noted that the association had been encouraged by Minister's unusual enthusiasm to turn the industry around for the better even as he assured the Minister that members of AMES would continue to work with the government and her agencies as they aspire to make full use of their vast experience and resources in making the sector accomplish its full potentials