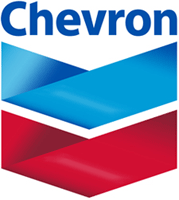 04 August 2014, Warri – Comrade Timi Oluba is a youth leader in Okoyitoru community and Okerenkoko, Gbaramatu Kingdom in Warri South West local government area. In this interview, Oluba says Chevron has not been sincere in dealing with host communities in Gbaramatu, as most of the communities lack basic amenities.
Do have any disagreement with Chevron?
Actually, I do not have any personal disagreement with Chevron Nigeria Limited. The only problem I have with Chevron has been its insincerity in dealing with our leaders and oil producing communities.
I know Chevron is doing business in Gbaramatu to make profit. Nobody is against that, but certainly not to the detriment of the people who have the resources from which Chevron is making the profit. It is unacceptable; let them make all their profit, but the host communities should be properly taken care of. Such profit must also reflect in our communities because we have the oil.
Chevron's insincerity to our people and communities is so obvious that all the projects said to have been sponsored by Chevron in our communities since it started operations is less than 2% of Chevron's profit annually. Chevron started operations in Gbaramatu in 1973, yet there is no meaningful development in our communities.
My reason for saying this is clear. I have been to host communities to Agip, SPDC, Mobile; these companies have good relationships with their host communities. They invest and do more for the people. The needs of the host communities are provided.
Agip, SPDC, Mobile, in their host communities, embark on massive infrastructural development.
No host community to Agip, SPDC or Mobile is without potable water. This is because they know the importance of good drinking water to human health.
It will surprise you to know that Chevron has been drilling for oil in my community, Okoyitoru (Makaraba field), producing 29,000 bpd since 1973, but till this moment there is no potable water system or borehole in the community.
So, how do your people get drinking water?
That question should be answered by Chevron. Though Chevron has executed some projects in the community through the Egbema Gbaramatu Development Foundation EGCDF, what is has done for my people cannot be compared to what Agip, SPDC or Mobile are doing for their host communities.
Okoyitoru community (hosting the Makaraba field) lack potable water, health facilities, electricity, and good learning centre.
While the Chevron staff (non indigenes) who are working in the Makaraba field platform eat good food and drink good water, the people of Okoyitoru eat malnutrition and drink bad water; that is the highest oppression and marginalization.
My people have been subjected to hunger and poverty and their poor living standard is worrisome because most of them live in makeshift houses, while Chevron officials live in modern houses.
What is actually the cause?
I want to appeal to the federal government to set up a panel to visit Okoyitoru and Makaraba communities for proper investigation to ascertain what I am saying now.
For instance, if you go to some swampy communities where SPDC is operating, those communities have been sand filled, but Chevron has refused to sand-fill my community and it has become a major challenge to our people. Even our youths and graduates are not considered for employments.
But you people have the EGCDF. What is exactly the mandate of the body?
The EGCDF is almost irrelevant. I say so because if Chevron is dealing directly with the executives of host communities, much would have been achieved. As it is now, the desires of the host communities are being denied them. What Chevron is giving to EGCDF annually is too meager to meet the demands of the host communities.
What exactly you think is the solution?
The solution is simple.Chevron should deal directly with the host communities just as Agip, SPDC, Mobile are doing.
We learnt that the EGCDF has executed some projects, is it true?
Yes, but not priority projects. We want a situation where the executives of each host communities would write directly to Chevron on priority projects just as it is done by Agip, SPDC and Mobile, even other multinational companies are emulating the same system. So, Chevron must wake up to its responsibility and start dealing directly with the host communities.
– See more at: http://www.vanguardngr.com/2014/08/problem-chevron-gbaramatu-leader/#sthash.7SrILUFh.dpuf