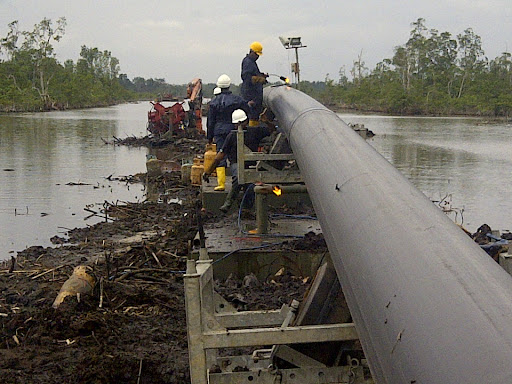 OpeOluwani Akintayo
Lagos — Pan Ocean Oil Corporation's 67-kilometre long Amukpe Escravos Pipeline, AEP has commenced operations on Thursday.
A statement by the company said the development is a demonstration of its commitment to deliver results.
The AEP was designed to transport crude to Escravos, with access for tie-in by oil companies operating in the Western Niger Delta.
On Thursday, December 16, 2021, at 16:30hrs, Seplat released 3311 barrels of crude oil into the pipeline, and ended pushing at 18:00hrs.
Line filling continued on Friday, while the Site Acceptance Test, SAT- commissioning of the LACT unit is expected to hold at the Escravos end of the pipeline.
The Amukpe Escravos Pipeline was built using the horizontal directional drilling technology, making it tamper-proof, durable, safer for operations, minimising environmental impact, and discouraging bunkering activities.
To celebrate this milestone, Pan Ocean's Chief Operating Officer, Olajide Ishola said, "We are elated at the success of this project, and we owe it to the many hands which have all contributed in one way or the other to bring this to completion. To our regulators, industry stakeholders and lenders for their support thus far. The completion of AEP was made possible by the collaboration and dedication of all these stakeholders."