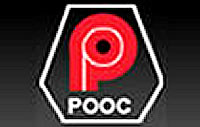 16 August 2013, Lagos – Pan Ocean Oil Corporation, an indigenous oil exploration and producing company, said its operations were hit by crude oil theft and pipeline vandalism in the last four years, causing it to lose over $4.96 billion within the period.
"Pan Ocean lost a lot of crude through theft and vandalism in four years. The company lost over 40,000 barrels of daily in the last four days. That is from April 2006 to 2010," Mr. Toni Ezeukwu, General Manager of the company, said.
He spoke at the recent Nigeria Annual International Conference and Exhibition, NAICE, organised by the Society of Petroleum Engineers, SPE, saying his company lost about 40,000 barrels of oil daily to the ugly incidents between April 2006 and 2010.
According to him, Pan Ocean has been managing the problem through the involvement of its host communities. To this end, he said, the company engaged over 22 host communities in dialogue and for them to provide surveillance on the pipelines.
This is besides the huge investment the company has committed to technology. Ezeukwu stated, for instance, that Pan Ocean has, using new technology, been to bury its pipelines deeper to hinder their accessibility to vandals.
"In the area of technology application, we are currently installing a 20-inch 67 kilometre and 160,000 barrels per day Amukpe-Escravos crude oil export pipeline with the HDD. This new technology protects the pipelines from theft and enhances their durability," he said.
A major challenge arising from pipeline vandalism and crude oil theft is the inability of the local refineries to produce enough products for the nation. To address this challenge, Ezeukwu urged the Federal Government to ensure adequately security for the pipelines, stressing: "The crude oil supply lines to the refineries are being devastated and vandalised. Unless that supply guarantee is secured, the refineries cannot perform at full capacity".
To raise its profile in Nigeria, Ezeukwu stated that the company has been carpeting the entire OML-98 with hybrid, 3D/4D seismic data acquisition, in order to exploit potentials in the deeper offshore.
He spoke of Pan Ocean's commitment to gas development in Nigeria, maintaining that its Ovade-Ogharefe gas plant clearly demonstrates this commitment. The plant has a target capacity of 200 million standard cubic feet, scf, per day at full capacity.