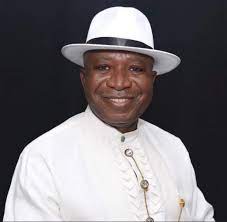 Mkpoikana Udoma
Port Harcourt — Interim Administrator of the Presidential Amnesty Programme, Col. Milland Dixon Dikio (Rtd), has urged stakeholders in the Niger Delta region to stop bickering over the allotted percentage of funds for host communities in the Petroleum Industry Act.
Recall that the PIA which was passed into law in 2021 earmarked only 3percent as host community funds, a development which has sparked uproar across the region, especially since leaders of the region had demanded for 10percent during the making of the Act.
As a result, there has been protests, threats, counter threats and debates by stakeholders and leaders in the region, as most Niger Delta stakeholders and leaders have said that they feel cheated and shortchanged in the PIA.
Reacting, the Presidential Amnesty boss opined that instead of bickering over the percentage allotted to host communities in the Act, stakeholders should rather channel their energy into building on the allocation for the benefits of the host communities.
Dikio, who spoke at the 50th anniversary dinner and awards night of the Port Harcourt Polo Club recently, said more opportunities would be created for future negotiations on the percentage in the Act.
"I will say that instead of quarreling about the percentage, we should be talking about what to do with the percentage we got, build on it and we can have another discussion after that."
Dikio also throw his weight behind the war against illegal oil refineries declared by Governor Nyesom Wike, saying that the governor's effort should be complemented by all stakeholders in the region.
He said illegal refineries were not the only cause of the air pollution in the region, explaining that other harmful practices were also responsible for polluting the environment.
"I commend Rivers State governor, Nyesom Wike, for taking on the issue of illegal oil refineries also known as 'kpofire' head on but a lot of work still needs to be done.
"Kpofire is not the only pollutant and so, individually and collectively, what are we doing, especially corporate organisations to reduce unwanted emissions into our environment?"
Follow us on twitter