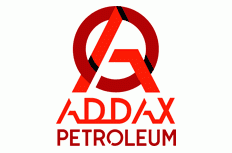 04 August 2014, Lagos – The Petroleum and Natural Gas Senior Staff Association of Nigeria (PENGASSAN), weekend disrupted the operations of the Addax Petroleum Development Corporation at its headquarters in Lagos.
The workers who converged at the entrance of the company's offices as early at 6a.m. chanted labour solidarity slogans, alleging that the management engages in anti-labour practices.
They accused the international oil company as being insensitive to their health and safety concerns in its operational areas, career progression and development as well as undue delay of their ongoing collective bargaining agreement, which has been on for eight months.
The protesting workers demanded the company's management to address all health and safety concerns and promotion issues raised by them.
PENGASSAN's branch chairman in the company, Comrade Kingsley Onoyom, who addressed his members, accused the management of high handedness on issues of health and safety of the workers.
"We have registered our concerns concerning the offshore transportation system and feeding at the Izombe Flow Station but the management has refused to do anything to fix the problem."
Onoyom alleged that many of the members have not been promoted in the last eight years, while some are on the same job without promotion for 15 years.
He said, "We have done everything to ensure that the management closes out the negotiations of our collective bargaining agreement that were started since November last year but instead, management continue to delay the CBA and this is affecting our morale and productivity."
– Daily Trust