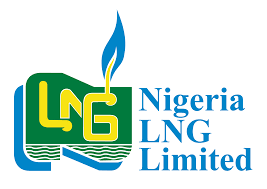 26 May 2017, Sweetcrude, Lagos – The Petroleum and Natural Gas Senior Staff Association of Nigeria (PENGASSAN) has called on the National Assembly to halt the amendment of the Nigeria LNG Limited (NLNG) (Fiscal Incentives, Guarantees and Assurances) Act.
The union made their position known when the leadership of the Association visited the head office of NLNG.
The union executives, led by PENGASSAN president, Comrade Francis Johnson, were received by the Managing Director of NLNG, Tony Attah, who was represented by the General Manager, External Relations, Dr. Kudo Eresia-Eke.
Comrade Johnson said any amendment to the NLNG Act, which is an agreement crystallised into law, should be driven by the executive arm of government who entered into the deal with the foreign investors. He said law making should benefit Nigerians, not short-change the country.
"NLNG is close to our heart as a union because it is the jewel of the industry. Keep in mind that we have been advocating that the structure of NLNG, of which is one of the key enabler of the successful company, be replicated in the refineries and other parts of the industry.
"NLNG is for all Nigerians and those unborn and we need to protect it. We can't undo what we took over 30 years to set up. We will like to encourage the management of NLNG to continue its engagements with stakeholders to enlighten them about NLNG and what the company truly stand for," he added.
Earlier, while briefing the union executives, Dr Eresia-Eke remarked "the amendment of the NLNG Act is beyond the imposition of 3% Niger Delta Development Commission (NDDC) levy on NLNG. The proposed amendments infringe largely on, and specifically delete the Guarantees and Assurances provided by the Government in Paragraphs, 1, 2, 3 & 6 of the Second Schedule to the NLNG Act.
These include the assurance that the Government of Nigeria would 'take all executive, legislative, and other actions' to effectively grant, fulfil and perform the Guarantees and Assurances provided by the Act (Para. 6). This would indeed create a floodgate for all sorts of levies that eat away on profitability of such investments in Nigeria.
"This is a direct collision with the Federal Government's agenda on the Ease of Doing Business in Nigeria and the current administration's determination to attract direct foreign investment to Nigeria. It needs to be clearly stated that investments are unlikely to flow into an environment where contracts and agreements are flagrantly violated as is imminent in this instance.
Dr. Eresia-Eke expressed gratitude to the union on the support for Act, saying that the visit to NLNG was very encouraging. "You were the first major national voice that we heard when this crisis was approaching the climax of which we find ourselves faced with now. We appreciate the fact that the union has continued to stand for the interest of Nigeria," he said.
The PENGASSAN president was accompanied by the General Secretary of the union, Lumumba Okumgbawa; National I.R.O, Ndukaku Ohaeri; National P.R.O., Emmanuel Ojugbana; Port Harcourt Zonal Chairman, Azubike Azubuike; Branch Chairman of Shell PENGASSAN, Roland Fredricks; the NLNG Branch representative, Arize Akpuokwe, and NLNG Abuja Chapter