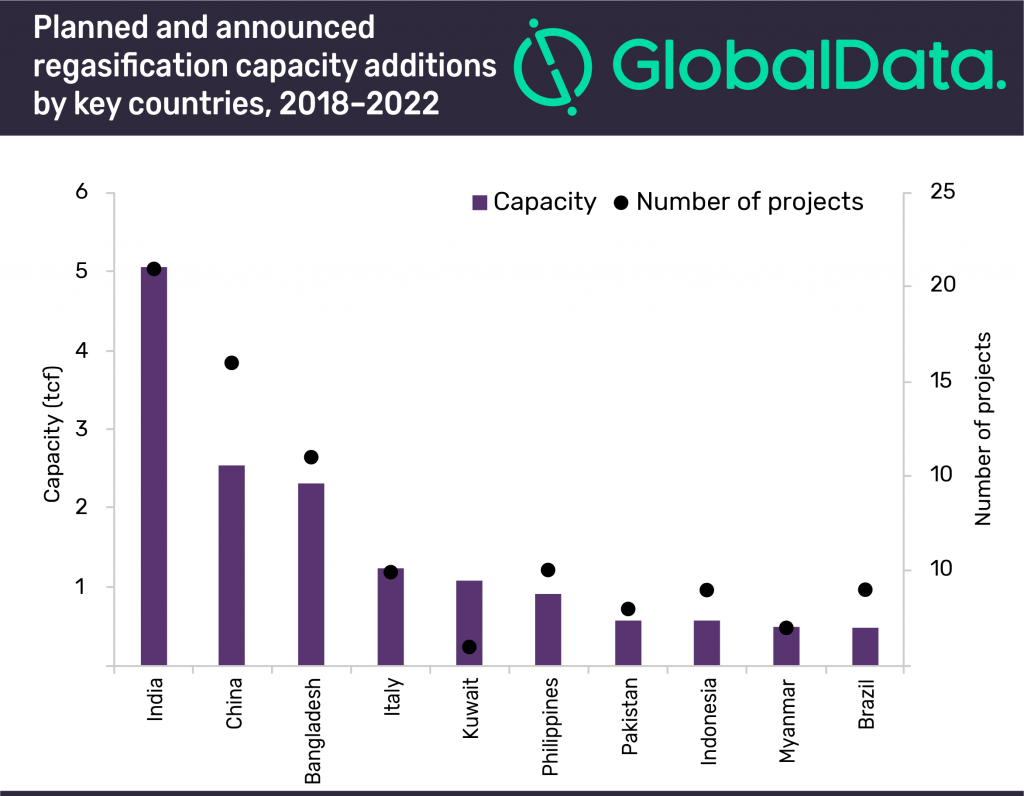 18 April 2018, Sweetcrude, Lagos — Global liquefied natural gas (LNG) regasification capacity is expected to grow by 39.6 percent between 2018 and 2022, from 45.9 trillion cubic feet (tcf) in 2018 to 64.1 tcf in 2022. Among global companies, both Bangladesh Oil, Gas and Mineral Corp (Petrobangla) and Kuwait Petroleum Corporation lead in terms of capacity additions throughout 2018 and 2022, according to GlobalData, a leading data, and analytics company.
Petrobangla and Kuwait Petroleum Corporation are expected to add 1.1 tcf to the global LNG regasification capacity by 2022. Kuwait Petroleum Corporation leads in terms of capital expenditure (CapEx) spending and has a proposed CapEx of $3.0bn to be spent on planned regasification projects between 2018 and 2022.
Al-Zour in Kuwait is the largest planned terminal globally in the forecast period with a capacity of 1.1 tcf and also has the highest CapEx spending among the global LNG regasification terminals. It has a CapEx of $3.0bn.
Among regions, Asia and Europe lead in terms of both planned regasification capacity additions and CapEx spending. These two regions together contribute more than 65 percent of the global regasification capacity growth and about 75 percent of the global CapEx spending during the forecast period. Asia is expected to contribute about 12.6 tcf of the global regasification capacity through 65 projects, followed by Europe with 2.8 tcf of planned capacity additions through 15 projects.
Globally, India leads in terms of planned regasification capacity additions with 5.1 tcf followed by China with 2.5 tcf. In terms of CapEx spending, China leads with a proposed CapEx of $15.5bn, followed by India with $6.2bn.