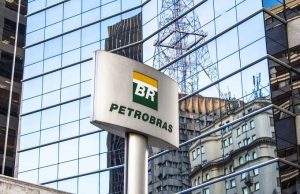 06 August 2017, Rio De Janeiro — Brazilian state-controlled oil firm Petróleo Brasileiro SA has reduced prices for the gasoline it sells in Brazil to below parity with the fuel imported from the United States, reducing profit margins to regain market share.
Petrobras, as the company is commonly known, has sharply reduced the price gap between the value of gasoline sold at its refineries and the spot price in the U.S. Gulf of Mexico since early July, when it announced changes to its pricing to adopt almost daily adjustments, according to fuel market experts.
A report from consultancy Tendências shows Petrobras' gasoline prices in Brazil since the adoption of the new strategy varied from 0.05 real per liter above the spot Gulf price to up to 0.03 real below that reference.
That compares to prices before the new policy of 0.21 real on average above spot Gulf gasoline.
When accounting for import costs, Petrobras gasoline costs less than the imported U.S. product, said Walter Vitto, an analyst at Tendências.
For example, Petrobras gasoline cost 0.16 real per litre less than U.S. imported gasoline in Brazil as of Aug. 1, according to data from the consultancy.
Adriano Pires, a consultant at Brazil's Center for Infrastructure (CBIE), said the change shows how Petrobras continues to change its methods toward market practices, leaving behind an era when the firm used to lose billions of dollars per year keeping gasoline prices artificially low to help the government rein in inflation.
Petrobras said it would not comment on its fuels pricing strategies.
The indebted company lost market share to imported fuel in recent months, when pricing far above the international market to boost revenues.
Gasoline imports jumped 70 percent in the first quarter, compared to the same period a year earlier, according to numbers from Brazil's oil regulator ANP.
Refinery runs went down to around 75 percent of capacity, which compares to around 95 percent in 2014, also according to ANP.
Fuel distributors believe the new pricing policy might work to cut imports.
Marcelo Alecrim, chief executive of Alesat, Brazil's fourth largest fuel distributor, told Reuters the new policy is likely to stop opportunistic importing, just because it was easy to profit.
"From now on, I believe only the more professional players will deal with imports," he said.

*Marta Nogueira; Marcelo Teixeira; Editing: Bill Trott – Reuters