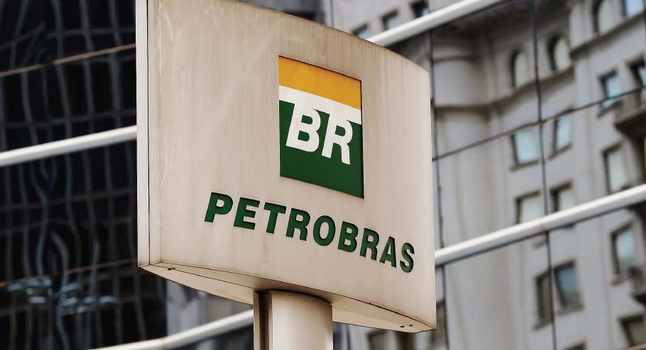 03 August 2018, Rio De Janeiro — Brazil's Petroleo Brasileiro SA reported a larger-than-expected jump in quarterly net profit, helped by rising oil prices and diesel subsidies that allowed it to boost its market share, the state-controlled oil company said on Friday.
Petrobras, as the company is known, posted a net profit of 10.072 billion reais ($2.69 billion) in the second quarter, soaring from a profit of 360 million reais in the same period a year earlier, when it was hit by a one-time tax-related charge.
The company had been expected to earn $1.505 billion in the second quarter of 2018, according to analysts' estimates.
Petrobras shares gained more than 5 percent, advancing to their highest level since May 23 when its former chief executive officer, Pedro Parente, voluntarily cut diesel prices in a bid to defuse a nationwide truckers' protest over rising fuel costs that paralyzed Latin America's top economy.
The truckers stayed off the job until President Michel Temer's government agreed to sweeping moves to cut diesel prices through tax reductions and subsidies for Petrobras and other fuel vendors. That sparked fears of renewed political meddling at the state-run company and helped drive Parente to resign.
The government-imposed diesel subsidy plan so far has hurt Petrobras competitors that rely on fuel imports more than the state-controlled company, which can refine its own domestically drilled oil. Petrobras boosted its diesel market share to 87 percent in June from 77 percent in March.
Utilization rates at Petrobras refineries also rose to 81 percent in June from 72 percent in March.
"Companies joined the subsidy program and what happened was a big reduction in the volume of (diesel) imports and a small increase in Petrobras' market share, but I think that is going back to normal," Petrobras CEO Ivan Monteiro said on Friday.
Monteiro, formerly the company's chief financial officer, expressed confidence that Petrobras would be reimbursed for the price controls, describing the government's delay in providing compensation as "natural." The second-quarter results show the company expects to receive 590 million reais.
XP Investimentos analyst Gabriel Francisco said the results were positive and praised the company's cash generation in the second quarter but noted that "not all of its revenues booked came in as cash flow, given that the company still hasn't received diesel subsidies."