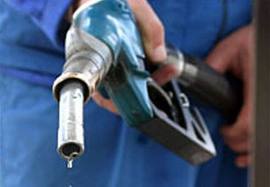 14 April 2016, Nairobi – Long queues characterised most fuel stations in western Kenya towns following shortage of Super petrol.
Most stations in Kakamega, Mumias and Busia ran out of petrol amid claims of hoarding one day before the Energy Regulatory Commission releases new fuel prices.
Kakamega town was the most affected with all fuel stations reporting they had run out of petrol except one operated by National Oil.
Most marketers declined to comment on the shortage.
Some fuel stations hiked the price of petrol by Sh3 sparking protests from motorists.
"The queue at National Oil is too long and other dealers have increased the price of Super from sh87.27 per litre to Sh90," said Mr Dennis Luvembe, a motorist.
"We know some of this unscrupulous business people are behind the shortage. We appeal to the concerned (government) department to investigate this matter," he said.
Some motorists were seen buying extra fuel.
"I don't know what has led to the shortage, I have decided to buy an extra 20 litres just in case the situation lasts for a few more days," said Mr Brian Odhiambo.