17 March 2015, Abuja – The amount payable by the Federal Government to oil marketers as subsidy on petrol has risen by over 1,142 per cent in the past seven weeks.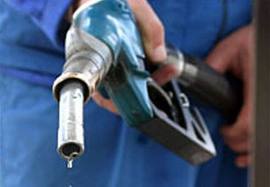 As of January 21 this year, the subsidy payable by the government on every litre of petrol was N2.84, but the latest information on the Petroleum Products Pricing Regulatory Agency's website on Monday showed that the amount payable as subsidy on the product was now N35.28 per litre.
The PPPRA puts the current landing cost of the product at N106.79 per litre; while the total cost, comprising landing cost and distribution margin, was put at N122.28. However, the product still sells for the regulated price of N87 per litre at filling stations across the country.
Components that make up the landing cost include cost and freight, N95.23; traders' margin, N1.47; lightering expenses, N4.16; NPA charge, N0.77; financing, N1.37; jetty depot thorough put charge, N0.80; and storage charge, N3.00.
The distribution margin is made up of retailers, N4.60; transporters, N2.99; dealers, N1.75; bridging fund, N5.85; marine transport average, N0.15; and administration charge, N0.15.
As of February 27 this year, the Federal Government was said to be incurring N1.38bn as subsidy on petrol consumed within the country on a daily basis at a rate of N34.51 per litre.
Figures from the Pipelines and Products Marketing Company, a subsidiary of the Nigerian National Petroleum Corporation, show that 40 million litres of petrol are consumed daily in the country; translating into a daily subsidy of N1.38bn on the product at N34.51 per litre.
The PPPRA had put the product cost and freight elements of imported petrol at N94.46; with other cost items like traders' margin, lightering expenses, NPA, financing, jetty depot through put charge, and storage charge put at N1.48, N4.16, N0.78, N1.34, N0.80, and N3.00 respectively.
The landing cost for petrol then, according to the agency, was N106.02.
The PPPRA also pegged the various distribution margins for retailers, transporters, dealers, bridging fund, marine transport average, and administrative charge at N4.60, N2.99, N1.75, N5.85, N0.15, and N0.15, respectively.
The open market price of petrol as of that date, according to the agency, was N121.51.
– Punch