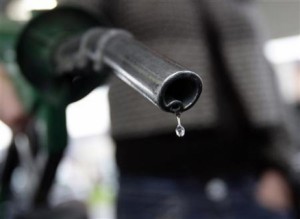 12 November 2012, Sweetcrude, Lagos – Petroleum marketers, especially those indicted in the oil subsidy probe, and those whom the Central Bank of Nigeria, CBN, have barred commercial banks from lending to, are now in financial distress, due to lack of funds for operations.
A report in the Citizen newspaper, a Nigerian publication, quoted sources close to affected firms as saying the situation had reached a point where they can no longer meet up with routine responsibility of paying their workers' salaries in the last few months.
It was gathered that the problem started between June and July this year, but worsened at the end of October.
At present, according to the sources, workers in those companies only come to the offices with little or nothing to do daily. Two officials of a big oil marketing firm located in Apapa revealed in confidence that they were considering leaving their companies for any other firms at the slightest opportunity.
One of them said, "I left the financial sector for a job in this company. I have been here for four years now. The problem started when this subsidy probe began. I kept on seeing our company's name in the newspapers, being portrayed as
an 'oil thief.' Now, things have gone beyond the bad image. For three months now, we have not received our salaries. I am still here because I have not got an
opportunity elsewhere.
"In fact, I am tired working here because all my friends and people, who know me, still nurse the feeling that my company stole money from the Federal Government from the subsidy scheme."
The President, Nigerian Union of Petroleum and Natural Gas Workers, South-West Branch, Alhaji Tokunbo Korodo, corroborated the view, saying that most oil marketers were currently claiming that their businesses were declining.
He said the current epileptic supply of petroleum products had seriously affected loading, hence the decline in business activities.
"Both major and independent marketers are claiming that their businesses are going down. Supply is also down and they claim that the situation is affecting product loading," he said.
When our correspondentapproached the President, Petroleum and Natural Gas Senior Staff Association of Nigeria, Mr. Babatunde Ogun, he said the situation could be linked to claims by marketers that their subsidy claims were being delayed by the government.
"They are also claiming that the returns on their investments are very low now," he added. A member of staff of another oil marketing firm, who spoke on condition of anonymity, said paucity of fund needed for day-to-day operational costs had become a problem for his company in recent times. He said aside from
the non-payment of salaries to workers for months, fund for day-to-day petty cash payments had not been provided for months now.
"Now, people come to work any time they like and go back any time. Nobody is really questioning anybody. I have not seen this kind of thing before," he
lamented.
When contacted, a Managing Director of an oil marketing firm, who is
also a member of the Independent Petroleum Marketers Association of Nigeria, he said the financial problem witnessed in the system currently was anticipated.
According to the man, who did not want his identity disclosed, the multiple debts owed by oil marketers, which have since remained unpaid as a result of
the subsidy arrears owed them by the government, are huge enough to cause a crisis in any system.
He said, "Aside from our colleagues not paying salaries, I can tell you that some banks are after some of us. The truth is that you can't give what you don't have."
He, however, said that the situation was not affecting all oil marketers. "But I must say that the situation is not affecting everybody. Some are still coping.
But it won't be fair for those that are not in any crisis to owe their workers. That is sheer wickedness.
This is where the workers' association should come in and support their members," he said.
In September this year, members of the Depot and Petroleum Products Marketers Association had urged the Federal Government to pay subsidy arrears to the banks they (oil marketers) were indebted to directly.
They said paying the banks directly would help check interest rate and exchange rate differentials that were accumulating on the debt currently owed the banks.
The President, DAPPMA, Chief Dapo Abiodun, had told our correspondent then that most oil marketers had very limited or no credit lines left to raise
capital.