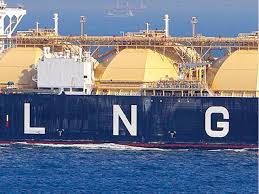 27 September 2014, News Wires – Malaysia's Petroliam Nasional (Petronas) said it could pull out of its $10 billion liquefied natural gas (LNG) project in Canada due to what it sees as the country's slow progress on a new taxation scheme.
A Petronas spokesperson confirmed comments made by Shamsul Abbas, Petronas' chief executive, in an interview with the Financial Times, in which he said that he doubted the firm would be able to make a final investment decision by the end of this year and that the project remains "uncertain." "Canada has to buck up real fast to be a credible global LNG player if it wants to be taken seriously by potential investors," Shamsul was quoted as saying ahead of a visit to Canada.
Petronas, which has been expanding abroad to shore up future earnings as output slows at home, bought Canada's Progress Energy Resources in 2012 in a deal worth around $5 billion that gave it shale gas properties in northeastern British Columbia.
It has been planning the LNG terminal to supply energy-hungry Asia from North America, but has said the final investment decision would hinge on whether the British Columbia provincial government comes out with promised tax measures for the LNG industry before the new year. British Columbia has promised the legislation around the LNG tax will come out in October, and be approved by the end of November.
"Petronas needs to be assured that the project is economically viable and satisfies its investment criteria before going ahead with the project," the firm said in a statement to Reuters on Thursday.
Petronas said it would proceed with financing and evaluation as planned until a decision is made. One of the reasons Petronas is holding back for now is the "lack of appropriate incentives", Shamsul was quoted as saying.
"Rather than ensuring the development of the LNG industry through appropriate incentives and assurance of legal and fiscal stability, the Canadian landscape of LNG development is now one of uncertainty, delay and short vision," he said. 
– Reuters