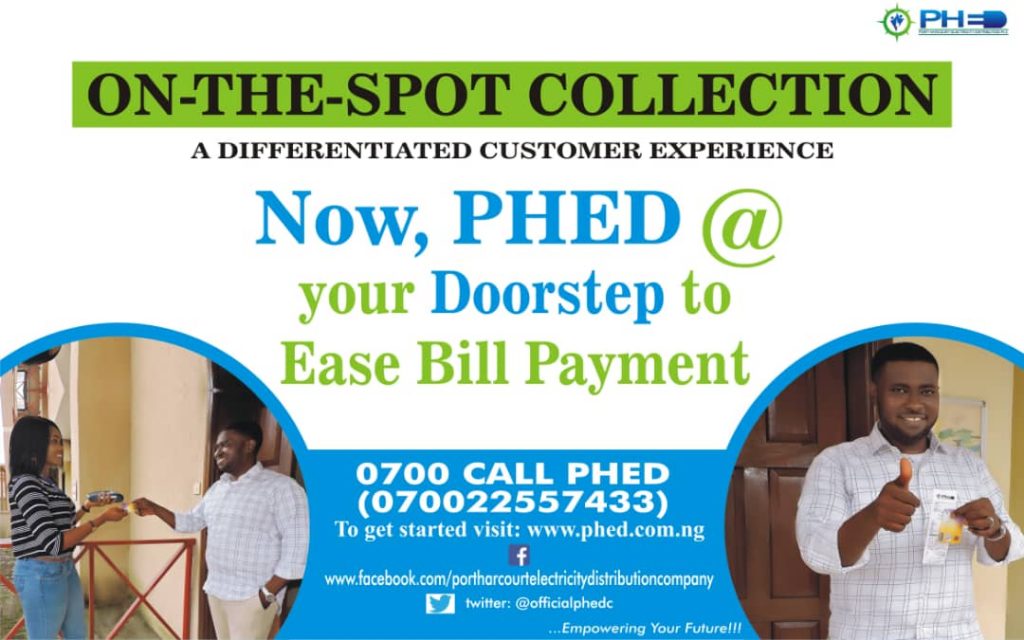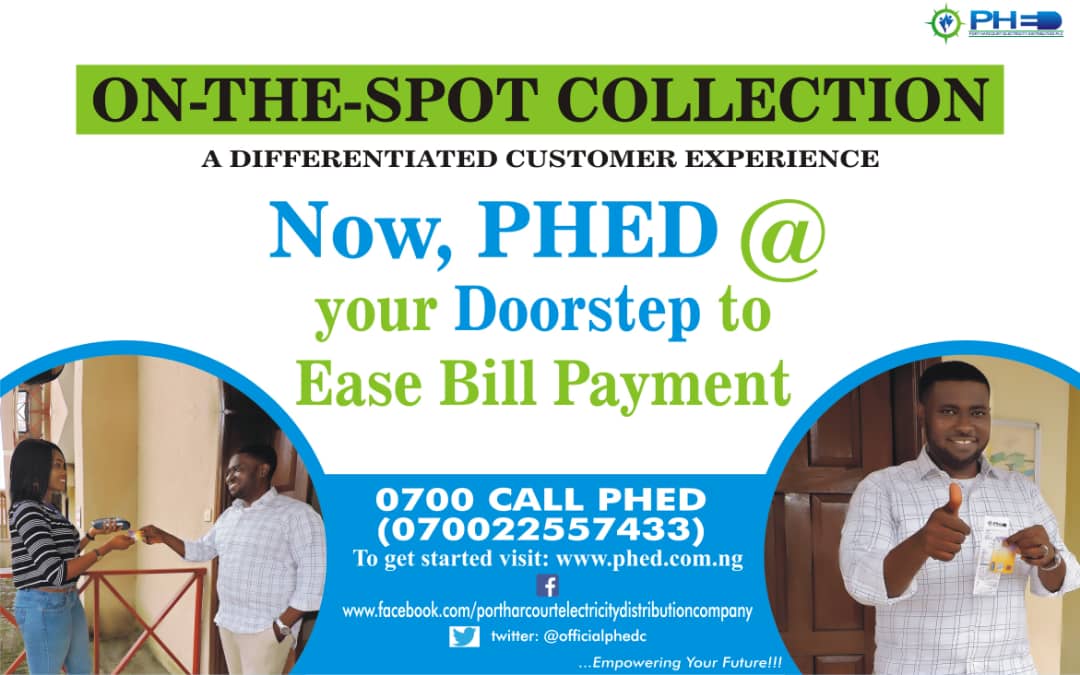 Mkpoikana Udoma
Port Harcourt — As a way of improving customers' experience, the Port Harcourt Electricity Distribution Company, PHED, has introduced a cashless, on-the-spot bills collection for its customers in Rivers, Akwa Ibom, Bayelsa, and Cross River States.
On-The-Spot Collection, according to PHED, is an initiative with proven success in India which has similar energy demands like Nigeria, was conceived by an Indian firm, Feedback Energy Company Ltd, a technical partner of Port Harcourt Electricity Distribution Company.
Unveiling the new scheme to customers in Port Harcourt, Chief Executive Officer, PHED, Naveen Kapoor, said PHED, therefore, becomes the first Disco to have introduced such a laudable initiative to the Nigerian electricity industry market
The initiative, Kapoor added would be managed by authorized staff who would henceforth visit customers with PoS machines, for seamless payment at their doorsteps with proper means of identification, geared towards improved customer experience especially the post-paid customers.
He explained that the On-The-Spot Collection was designed to ensure compliance with the cashless environment, which PHED strives to attain.
According to him, "The objective of this initiative is to aggressively follow the path towards modernization, improving customer experience and to ensure that there was no gap in the remittance for energy consumed as a result of lack of access to payment points.
"As a technologically driven company, we are always concerned about how best to engender customers' satisfaction at all times."
"This we believe would lead to database improvement through 'Know Your Customer' Concept, KYC, increase in pay points with a motivated workforce, and effective process monitoring which shall be handled by our well-trained personnel.
"With over 513,000 customers, 324,787 are active post-paid customers usually referred to as Non-Maximum Demand scattered in PHED's coverage area. This is a huge market for us, hence, the need to encourage customers seamlessly by bringing our authorized staff with a point of sales machines at their doorsteps," Kapoor said.
The PHED boss, however, advised customers not to accept receipts without PHED's logo, make any transaction over an unsecured network, share their personal identification number and card verification value, CVV number and nor make use of PHED's representatives cards for any transaction.
"On-The-Spot Collection is one of the numerous initiatives of PHED's determined effort in improving service delivery to our customers.
"The 24/7 call centre, online payment live feedback on social media, massive deployment of pre-paid meters in the last two years are some of them."
Attachments area