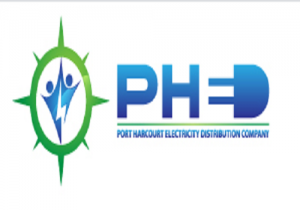 Mkpoikana Udoma
Port Harcourt — The Port Harcourt Electricity Distribution Company, PHEDC, says Afam communities in Oyigbo Local Government Area of Rivers State has in the last seven years, owed the company over N5.8 billion for electricity consumed.
Managing Director of PHEDC, Dr. Henry Ajagbawa, in reaction to the recent shut down of transmission lines by Afam youths, regretted that the people erroneously see electricity as social service, which should not be paid for.
Ajagbawa explained that electricity debt for Ndoki II in Afam between 2013 and 2020 stood at N4,037,125,477, while electricity debt for Ndoki I in Afam between 2015 and 2020 was N1,790,846,420.
The PHEDC boss lamented that between 2016 and 2020, Afam community has shutdown transmission more than three times, in demand for free and uninterrupted power supply, despite several engagements with the communities.
He said it was regrettable that the people have consumed electricity for over seven years without payment, and were still demanding for free electricity.
"For Oyigbo, we have engaged the community for about 10 times on issues of nonpayment of electricity bill. As at today they owe us N5,827,971,896 and we are talking about over N5 billion.
"The question is, if they owe us such a huge amount why do we have them still challenging us by shutting down our system?
"We have had issues in the past where they shut down our system three times between 2016 to date. We have engaged the commumities more than 10times on the issue of non-payment of bill, but Oyigbo communities believe that we must give them electricity for free."
The PHEDC boss represented by the General Manager, Services, Ochuko Amah, also apologized to customers in Rivers State, for the inconveniences as a result of the unexpected shutdown of transmission lines by Oyigbo youths, which led to blackout recently in the state.