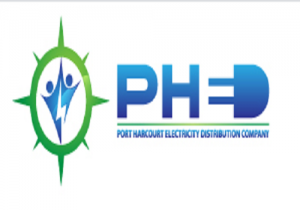 Port Harcourt – The management of the Port Harcourt Electricity Distribution Company, PHEDC, has faulted the National Union of Electricity Employees, NUEE, which picketed its offices over alleged refusal of the management to sign the Condition of Service and Procedural Agreement, with the union.
The management said the allegations by the union were far from the truth as it  expressed disappointment over NUEE's actions.
The picketing, according to PHEDC, has disrupted it's activities in Akwa Ibom, Cross River, Bayelsa and Rivers states, in distributing power supply to its customers, thereby leading to the grounding of economic activities in the states.
PHEDC's Manager, Corporate Communications, Mr. John Onyi, said the management of PHEDC has never refused the signing of the condition of service with any electricity workers' union, and had already signed with SSAEC, while it was NUEE who refused to come for the signing.
He stated: "In fact, it was the leadership of Dr. Henry Ajagbawa that actualised the lingering CoS of about six years. After painstaking corrections from both parties, it was agreed for signing on the 23rd May 2020.
"The stage was set for the signing but NUEE did not turn up but Senior Staff Association of Electricity and Allied Companies did, and today SSAEC has a copy of the signed copy. PHED is still wondering why NUEE did not come for the signing.
"On the 1st June 2020, another meeting was fixed at their instance and as a responsive organization, PHED obliged them and that was the last time we heard from the Union until today.
"The Union check- off dues has been up to date  in terms of remittance except two months in 2019 that are having reconciliation issue with the bank.
"We are aghast on the claim by the Union that PHED is insensitive to the welfare of the workers when  salaries of the workers have been up to date. Not only that PHED gave permanent appointment to over 60 DSOs who were formerly outsourced with mouth watering salary.
"Recently, the management recruited 355 graduates from different fields to fortify the existing workforce and in all this, nobody has been sacked.It is also noteworthy to mention that under Dr.Ajagbawa,salaries are not paid later than 30th of every month,a rare occurrence prior to this time.
"On the de-listing of their members,  management is not aware of such move, since membership of either belonging to NUEE or SSAEC is voluntary.
"The present management has been labour friendly and its doors are always open to dialogue with the Unions for mutual benefits."