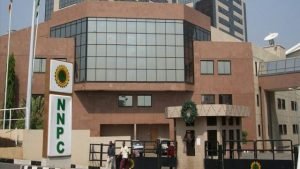 OpeOluwani Akintayo
Lagos — In line with the provisions of the Petroleum Incorporation Act, PIA, the Corporate Affairs Commission, CAC, says it has completed the incorporation of the Nigerian National Petroleum Company, NNPC, as a limited liability company with the new name NNPC Limited.
Garba Abubakarm, Registrar-General of the Commission, while speaking at the quarterly meeting of heads of agencies in the Ministry of Industry, Trade and Investment, confirmed that the registration was completed the same day after all requirements set for the incorporation of the NNPC Limited were met.
According to him, the digitisation of the trademark and patent registry (awaiting approval from the National Information Technology Development Agency) was in the works by the CAC to ensure synergy and elimination of possible conflicts.
Section 53(1) of the PIA, requires the Minister of Petroleum Resources to cause the incorporation of the NNPC Limited within six months of the enactment of the PIA in consultation with the Minister of Finance on the nominal shares of the company.
As a limited liability company, NNPC will be required to pay taxes and dividends to its shareholders.