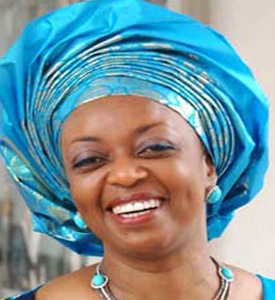 27 August 2013, Lagos – Hopes for a harmonised stance on the contentious Petroleum Industry Bill, PIB, between the Federal Government and the oil majors under the auspices of the Oil Producers Trade Section, OPTS, dim further.
Both parties stuck to their positions at the recent conference organised by the National Association of Energy Correspondents.
The PIB Lead Team and Group Executive Director, Exploration and Production, Nigerian National Petroleum Corporation, NNPC, Mr. Abiye Membere, who was represented by Mr. Victor Briggs, maintained that the PIB if passed into law will be beneficial to all stakeholders.
He listed some of the benefits of the bill to include:
•Creating a robust economic environment to attract investments
•Growth of revenue beyond the short term
•Create strong and independent regulators to develop and enforce open, fair and transparent rules in the oil and gas sector
•Liberalise and regulate the downstream and midstream sub sectors of the oil and gas industry
•Create a commercially-oriented national oil company that will compete effectively with its peers
•Foster progress on government transformation agenda especially in the areas of growth, employment creation, power and industrial development.
•Sustain the gains of Nigerian content development and in-country capacity and capability.
Membere said the PIB represents the largest overhaul of the government petroleum revenue system in the last four decades, as it is meant to simplify the collection of revenues and cream off windfall profits in case of high oil prices.
OPTS disagree
However, the Chairman of OPTS and Managing Director, Mobil Producing Nigeria Unlimited, Mr. Mr. Mark Ward, said that if the PIB is passed as it is currently, oil and gas production will decline from 63 percent to about 25 percent.
He said that this will translate to about $185 billion loss in revenues for all stakeholders, as new projects will be stalled.
He argued that the PIB will create one of the world's harshest production sharing contract, PSC regime, as Nigerian governmentstake (royalties, taxes and NOC profit oil) at 96 percent, is the highest in the world.
He cited other oil producing countries where government take is lower, such as Trinidad and Tobago (58 percent), Angola (62 percent), Nigeria, pre-PIB (70 percent), Equatorial Guinea (75 percent), Egypt (79 percent), Malaysia (85 percent), and Indonesia (89 percent).
According to Ward, "The cumulative effect of this is a combination of higher royalties and taxes with reduced incentives such that: no new deepwater investments are economically viable and they will not go forward, 90% of new JV gas production will not happen, 30% of new JV oil production will not materialize.
"As part of our analysis of the PIB, we also compared the proposed fiscal terms with 20 other countries. What we see across the board is that when a country has relatively high royalties, they balance it with relatively lower taxes or higher taxes with lower royalties with incentives in both cases providing some balance.
"However, the PIB doesn't have this balance and the result is that Nigeria would have one of the harshest fiscal regimes in the world. This will make it very difficult for Nigeria to attract the required foreign capital to offset decline let alone grow production. And this comes at a time when the global energy landscape is drastically changing."
Ward cautioned that Nigeria must get it right now especially with the advent of the shale gale and the discovery of oil in other African countries.
"As you know, new technologies are unlocking shale oil and gas in the US with Russia and China expected to follow. Closer to Nigeria, there have recently been significant gas discoveries in East Africa and West Africa is opening new areas with attractive terms up and down the region. On the market side, recent refinery upgrades are reducing the need for light crudes like Nigeria's Bonny crude putting pressure on crude sales.
"All these advances are creating direct competition for investments dollars with Nigeria … That is why now, more than ever, it is important that we get PIB right to keep Nigeria competitive for investments," he said.
As regards gas, the OPTS chairman also expressed the organization's concerns over non-fiscal issues which he said would further create uncertainty for the industry and impede investments.
He identified some of these non-fiscal impediments to investments to include:
Licenses and leases – Current PIB terms do not provide adequate time for optimal field development and includes aggressive relinquishment requirements and uncertainty about renewals.
Contract sanctity – Sanctity of contracts is critical to promote a conducive business environment and maintaining investor confidence, especially in the oil and gas industry which requires high up-front investments that take many years before the investments hopefully pay back. Thus, there is a difference between changing a law and changing a contract.
Dispute resolution – Access to independent arbitration is a key part of a secure investment environment, and a globally-accepted practice. PIB should seek to do the same as also is provided in the current law. PIB as proposed has government regulators providing the final decision on business disputes.
He therefore advocated for a bill that would result in globally competitive terms and an investor friendly enabling business environment so as to retain the international capital required to materially grow Nigeria's production.
– Sebastine Obasi, Vanguard