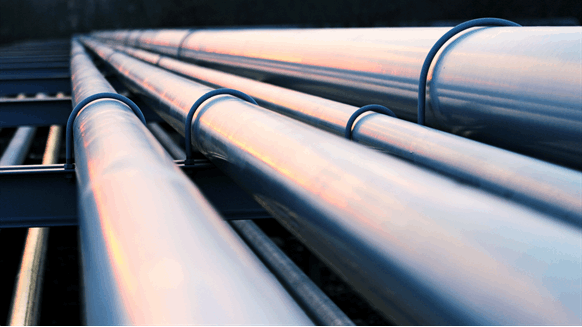 Beijing — China Oil and Gas Pipeline Network, or PipeChina, said it has invested 24.45 billion yuan ($3.8 billion) to expand its gas infrastructure, aiming to add a daily gas supply capacity of 60 million cubic metres by end of this year.
Amid a severe power crunch, China's central government has been urging energy firms to step up efforts to boost gas supply before winter heating demand emerges in mid-November.
PipeChina expects gas transmission capacity via its 49,000 kilometres pipeline network to reach 268 billion cubic metres (bcm) per annum, allowing it to supply more than 110 bcm of natural gas this winter and next spring, it said in a statement.
The company also said it had started to purchase gas for emergency use and would ensure that those resources would be stored at gas terminals and storage tanks before end-October. ($1 = 6.3900 Chinese yuan)
Reuters (Reporting by Muyu Xu and Chen Aizhu; Editing by Edwina Gibbs)
Follow us on twitter