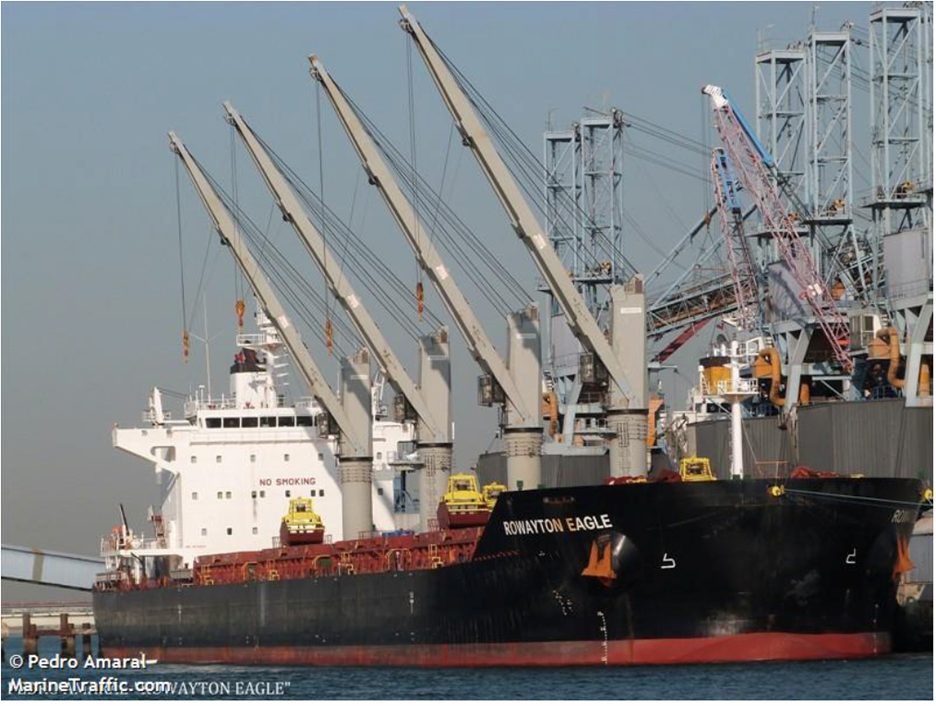 Lagos — There are indications that the MV ROWAYTON EAGLE (IMO:9575216) has been boarded by pirates 200nm of the coast of Accra, Ghana.
The incident is ongoing. The crew are reportedly mustered in the citadel. No further information is available at this time. Dryad will update accordingly.
AIS tracking suggests the vessel in question had been drifting since the 27th January.
This the 7th offshore incident this year and the third recorded offshore boarding. Total incidents throughout West Africa in 2020 showed a partial increase of 12% on those of 2019. Incidents involving failed approaches showed a significant increase within 2020 with 25 such incidents recorded against 10 in 2019.
Unsuccessful attempts at boardings are likely to increase desperation, particularly with incidents deep offshore distant from shore lines.
Dryad advises all vessels to avoid the vicinity of the reported incidents, reporting all suspicious activity to the relevant maritime authorities.