Mkpoikana Udoma
Port Harcourt — Two men, Prof Jasper Jumbo and Asai Jumbo have been arraigned before Justice Adamu Turaki of the Federal High Court in Port Harcourt, Rivers State, for allegedly stealing the sum of N494million belonging to the Jumbo Major House in Bonny Kingdom.
In a suit number FHC/PH/623C/2022, the duo were arraigned on a 36-count charge bordering on conspiracy, advanced fee fraud, money laundering, forgery, felony, obtaining by fraudulent means, and impersonation, among other offences.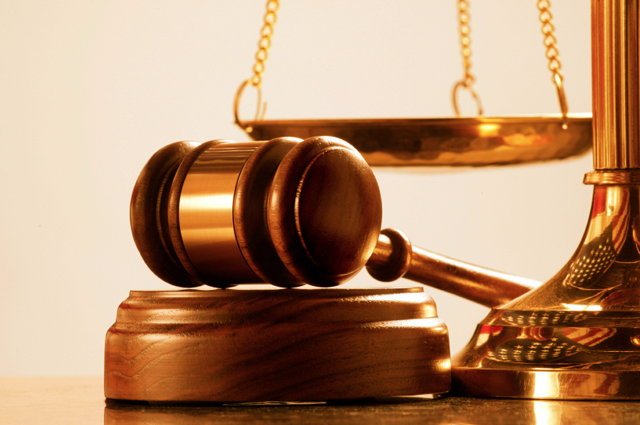 Of the charges read, "That you Prof. Jasper F. Jumbo 'M' and Asai Jumbo ' M on or about the 20th day of January, 2020 within the jurisdiction of this Honourable Court conspired together to commit felony by inducing and deceiving the Honourable Justice S.C. Amadi, judge (as he then was), sitting at the State High Court Port Harcourt to make a consent judgment conferring on both of you the benefit of substituting all (former) signatories of the Jumbo Major House of Grand Bonny Accounts with Polaris Bank and First Bank respectively and to effect full dominion and control of the said accounts unencumbered and which act led to your obtaining by fraudulent means the various sums of money standing to the said Jumbo Major House of Grand Bonny's Accounts and thereby committed an offence contrary to Section 8 and punishable under Section 1(3) of the Advanced Fee Fraud and other Related Offences Act, 2006;"
When the charges were read to them, the duo pleaded not guilty to the charges.
The judge, Justice Adamu Turaki, granted bail to the accused and adjourned to Friday, November 25, 2022, for trial.
Speaking, Counsel to the accused, Kelvin Nwofu, SAN, objected to the charges against Prof. Jasper Jumbo and Asai Jumbo, wondered how the duo could have deceived a High Court Judge, to grant them judgement.
"You cannot say the High Court judge, who is now the Chief Judge of Rivers State, was misled into giving judgement. It's not true. That judgement gave them the authority to withdraw the money and paid those they paid.
"Secondly, they are saying Prof himself is not a professor because, according to them, the university that awarded him that title is not a Nigerian university, can you imagine? This is very funny. Is it only a Nigerian university that can give you professorship?"
Follow us on twitter