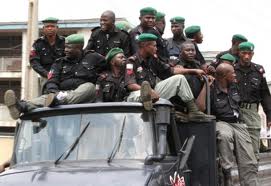 Samuel Oyadongha
22 February 2013, Sweetcrude, Yenagoa – The Bayelsa Police Command has confirmed the Sunday attack on a foreign vessel by suspected armed pirates along the coastal areas of Brass and Southern Ijaw local councils of the state, with the kidnapping of six sailors on board vessel.
Police sources also confirmed that the kidnappers had made a ransom of $1.3 million ransom to effect their release.
The attacked vessel identified as Armada Tuah operated by the Lagos-based Century Group had a 15-member crew.
Though the position of the vessel could not be confirmed as at the time of the attack, the police, according to the company's report, stated: "Three of those abducted are from Ukraine, two from India, one from Russia.
"One of the kidnappers called to demand N200 million (one million euros, $1.3 million)."
The state Police Public Relations Officer, Mr. Fidelis Odunna, (DSP) confirmed the incident.
He said "We have deployed intelligence personnel in search of the six workers as well as arrest the kidnappers."
Five Indian sailors it would be recalled were also in December kidnapped in a pirate attack around Bayelsa waterways and were later released.