08 December 2015, Abuja – Experts have identified critical issues that hamper the growth of liquefied petroleum gas, LPG, also called cooking gas consumption in Nigeria, even as Nigeria has lost access to World Bank loan due to low consumption.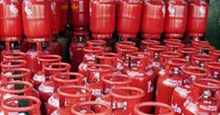 Speaking at the Nigeria Liquefied Petroleum Gas Association, NLPGA, conference, held in Lagos, the Chairman, Allied Gas Limited, Mr. Muyiwa Kupoluyi, said lack of government intervention, dearth of infrastructure and logistics have been the bane of LPG consumption in Nigeria.
According to him, the industry has been left unattended to thereby denying the nation the expected benefits of high consumption of the product.
He said: "LPG is an orphan. It has been neglected by the government for a very long time. The only intervention from government was during former President Obasanjo's administration. He approved 350,000 metric tonnes of LPG, but we could only take 16,000 tonnes due to lack of infrastructure and logistics.
"The World Bank could not give loans to dealers because of low consumption of the product in Nigeria. In fact, they were willing to give loans and support Nigeria in that regard, but were deterred by the low level of LPG consumption in the country."
Also commenting, the Managing Director, Borkir Gas, Mr. Sahabi Tukur, identified logistics as the most pressing challenge, as it is difficult to move LPG from one point to the other, just as lack of access to jetties has continued to hamper the availability of the product.
According to him, "Logistics is the most pressing challenge. It is difficult to move gas from one point to the other. It takes about 8 days to do a turnaround from Lagos to Kano due to bad roads and congestion at the Apapa area.
"Apart from roads, development of the railway through private, public partnership, PPP, arrangement must be encouraged by the government to ensure the safety of trucks, as well as elongate the life span of the nation's roads."
Tukur explained that gas facilities are expensive, noting that an average LPG truck costs about N30 million, which makes investment in the sub-sector, scary.
Contributing, The Managing Director, Ultimate Gas, Alhaji Auwalu Ilu, said that funding is a key challenge, as there is more import from of LPG from outside the country than from Nigeria LNG Ltd., due to cost.
He said: "It does not make economic sense to buy brand new trucks and cylinders due to bank loan overhang just as the cost of getting vessels and other equipment is prohibitive."
Ilu canvassed for low interest rate by banks, which he said will go a long way in attracting more investments in the gas sub-sector, and decried the low value of the Naira, which he said is affecting the importation of LPG equipment.
On his part, the Commercial Manager (LPG), NLNG, Mr. Abdulkadir Ahmed, argued that high cost, lack of awareness a nd accessibility are some of the hindrances to LPG penetration in the country.
According to him, people do not easily migrate from the use of kerosene to LPG due to high cost of gas cylinders, which range from N5,000 to N6,000. Also, rural dwellers don't easily access LPG because it is sold mostly in the urban areas, coupled with the wrong notion that food cooked with firewood or kerosene tastes better than that cooked with LPG.
– Vanguard