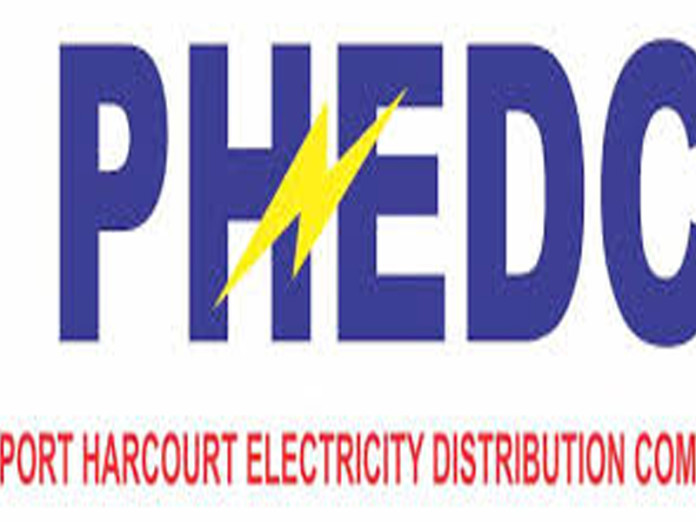 Mkpoikana Udoma
09 August 2017, Sweetcrude, Port Harcourt – Residents of Nkpolu-Orowuroko in Port Harcourt City Local Government Area of Rivers State has threatened to occupy the Port Harcourt Electricity Distribution Company, PHEDC, should the company fail to restore power supply in the area within one month.
The community issued the threat while staging a peaceful protest at the D/Line office of the PHEDC in Port Harcourt.
The protesters, numbering more than 50, claimed that there has been no power supply in their area in the last two months.
Leader of the protest, Mr. Micheal Akani, said PHEDC must provide 15hours of uninterrupted power supply in the area, maintaining that the area has been having epileptic power supply in the past two years, and a total power outage in the last two months.
"Before now, we used to have steady power supply, but since PHEDC came, we have been having epileptic power supply up till date.
He said: "We are not happy, we have been paying our bills but we don't know why they have refused to give us electricity. We are angry.
"From now till end of the month if nothing is done rapidly to bring back our light and make it to stay for up to 15 hours a day, we will come here and occupy here for one full week, we will come with our women with stoves and pots, we will cook and eat here."
When contacted, the management of the PHEDC said 15 hours of uninterrupted power supply was not possible, as every distribution company usually gets limited power supply from the national grid.
Spokesperson of the PHEDC, Mr. John Onyi, who asked for patience and understanding from the customers, explained that the delay in restoring supply in parts of Port Harcourt was due to rainfall and in obedience to safety rules.
"Coming to occupy our office will not solve the problem, I urge them (Nkpolu/Orowuroko residents) to show understanding.
"For the past two weeks Port Harcourt has been experiencing torrential rainfall. Mile One and Mile Two substations have been submerged by flood. For safety reasons we cannot restore power to some places.
"15 hours of power supply is not possible, you cannot give what you don't have. Every Disco gets limited supply from the grid. Electricity is not something that can be stored, so it not as if there is power and we decided not to distribute," Onyi said.