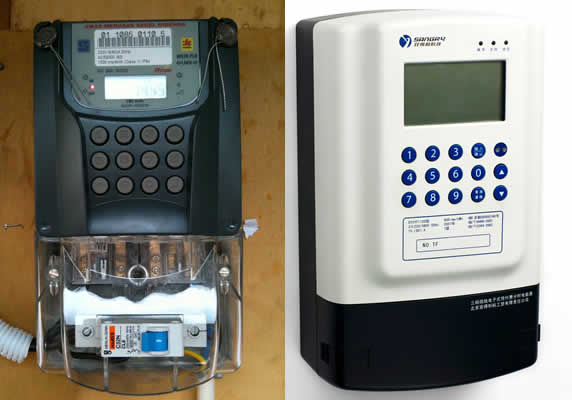 OpeOluwani Akintayo
31 October 2017, Sweetcrude, Lagos – The National Council on Power, NACOP, has approved the return of the Credited Advanced Payment for Metering Implementation, CAPMI, scheme abolished last year by the Nigerian Electricity Regulatory Commission, NERC.
According to a copy of a statement issued by the third National Council on Power, NACOP, at the end of ts meeting, obtained by SweetcrudeReports, NERC was instructed to restore the scheme which allows a willing customer to pay for his meter, after which the electricity Distribution Companies or Discos will install the meter for the customer and then refund the cost to the customer either in cash or equivalent energy unit.
"NERC to reinstate regulations permitting willing customers to purchase meters from approved meter vendors as approved by the Discos and Nigeria Electricity Management Services Agency (NEMSA), with a framework to reimburse such customers in cash or energy", the statement read.
The council is presided over by the Minister of Power, Works and Housing, Babatunde Raji Fashola, and supported by Minister of State for Power, Works and Housing, Surveillance, Suleiman Zarma Hassan. It includes members from 27 states of the federation.
It also asked NERC to issue a regulation that enables third party meter providers to install and manage customers' meters, provided that such third parties are certified by the Nigerian Electricity Management Services Agency, NEMSA, and approved by the Discos based on available metering standards.
NERC is also to provide a framework for compensating the investment made by meter service providers in cash or shares in the Discos.
The council agreed that meters should, as much as possible, be manufactured and assembled in Nigeria and where the need arises to import materials for their manufacturing, they should be exempted from Customs duty.
In an exclusive interview with SweetcrudeReports in August, Managing Director and Chief Executive Officer, Eko Electricity Distribution Company Limited, EKEDC, Engr. Oladele Amoda, revealed that CAPMI was coming back.
According to him, the scheme would return due to high rate of liquidity in the sector.
He explained that the cost of metering was too high, making it difficult for the Discos to handle it alone.
Amoda also cited customers' inability to wait for their turn in the metering plan as another reason CAPMI would be reinstated.
But, he said the return, this time, will be more transparent, as it would involve a tri-chain consisting of the customer, Discos and metering vendor/installer.
He added that there would be no opportunity for exploitation and delay this time, as customers would pay directly into a joint account managed by the Discos and meter vendors, adding that upon payment, customers would have their meters installed after 45 days, making the process more transparent, reliable and prompt.