18 August 2015, Abuja – Permanent Secretary in the Ministry of power, Dr. Godknows Igali has said the judgment of the senators on the progress of the liberalised electricity industry was "not in line with reality."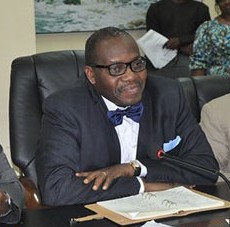 He said has the ministry is in consultation with the leadership of the Senate, and hopes to clarify extant issues in the electricity privatisation exercise under the outgone government of former president, Goodluck Jonathan.
Igali said based on the recent claims by the senators that privatisation exercise had failed to live up to expectations, that there are extant misconceptions that the senators would need clarifications on.
He said the meeting with the senators is to bring them to fore with developments in the market driven power sector.
"We are discussing with the Senate. There are areas of misunderstanding and when things are not too clear, you dialogue and try to explain.
"We are closely with the Discos and we assure Nigerians that on the short term and not long term, power supply will be reliable," Igali said.
Concerning the fixed charge component of electricity tariff in the sector, Igali explained that it is a standard part of the tariff framework to cater for investments in the sector.
According to him, "If we have to have a full power supply, there must be investments in critical infrastructures like meters and transformers.
"For that to happen, they must charge people. But the good thing is that light has been stable now and we are going towards 5,000 megawatts (MW)."
He equally said at the presentation of the approved draft policy on national renewable energy action plan that Nigeria with its abundant renewable energy sources should move to guarantee sustainable power supply especially to her rural areas using renewable sources and pragmatic rural electrification strategies.
Igali stressed on the usefulness of solar, wind, biomass and coal as sources of renewable energy, saying that they will reduce the technical losses incurred from using thermal and hydro power plants.
"For sustainability, we have solar which every part of Nigeria can sustain. Solar Photo Voltaic (PV) has come to stay as it can be sustained in every part of Nigeria all year round.
"If countries like Germany, Finland or Russia which are very cold can depend on solar technology for a good part of their energy, what about us where the sunlight is a little bit too much," he added.
Igali also noted that the ministry has engaged State Governors in the country to look beyond thermal and hydro energy sources, and embrace renewable energy sources that they have some level of comparative advantage on in their respective states.
"Let land be available so that investors can come in because solar plant consumes a lot of land. A megawatt takes about a hectare of land and their availability is an issue in the states," Igali requested.
– This Day