28 October 2014, Lagos – The incessant poor electricity supply experienced over time in Nigeria has left polymer industries in comatose, Mr. Joseph Imanah, National President of Polymer Institute of Nigeria, PIN, said.
Imanah, in a chat with Vanguard, lamented the high cost of production being experienced in the sector, attributed it to the country's poor power supply.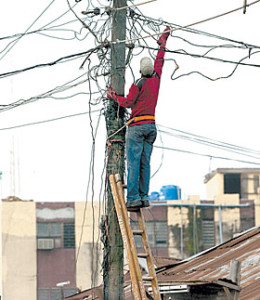 "The energy supply in this country is not stable. It is epileptic. Most industries that are producing depend on generating sets. That makes the cost of production to be high. Added to it is the issue of raw materials which are imported. Michelin left Nigeria about eight years ago, followed by Dunlop, five years. As big as this country is, we do not have a company that manufactures tyre. All the tyres of the cars used in this country are imported," he said.
According to him, "Dunlop tried to sustain itself but it could not because the year it folded up, the import duty on tyre was 10 percent and the import duty on raw materials was five percent. If you add the energy cost, you find that the import duty for importing raw materials is higher than buying tyre. Given that scenario, the company preferred buying tyre to importing raw materials for production."
He explained that for government to encourage production of goods and services in the country, zero import duty on raw materials should be allowed while constant electricity supply must be put in place.
– Vanguard