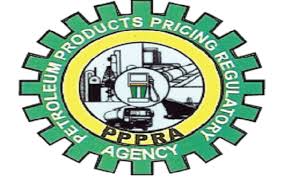 Oscarline Onwuemenyi
16 November 2016, Sweetcrude, Abuja – The Acting Executive Secretary of the Petroleum Products Pricing Regulatory Agency, PPPRA, has announced the retirement of erstwhile Acting Executive Secretary, Mrs. Sotonye Iyoyo.
Iyoyo's appointment in February in an acting capacity had generating disquiet at the agency, with allegations by the PPPRA branch of the Petroleum and Natural Gas Senior Staff Association of Nigeria (PENGASSAN) PPPRA Branch, that he appointment was an imposition.
The former Executive Secretary of the agency, Farouk Ahmed, had handed over to the most senior management staff of the organisation, Moses Mbaba. However, Mbaba was sent on an official assignment to Lagos and during his absence, the Federal ministry of Petroleum Resources sent Sotonyo Iyoyo to the agency's headquarters, in Abuja as the new acting Executive Secretary.
Members of PENGASSAN were infuriated by this move, leading to an instruction that the various offices of the agency should be shut down and operations stopped for several days.
Following her departure, Mr. Victor Shidok has been appointed as the Acting Executive Secretary, to replace her, until the Federal Government reaches a decision on the replacement.
Assistant General Manager, Corporate Affairs, PPPRA, Mr. Lanre Oladele, confirmed the development yesterday, stating that "Mrs. Iyoyo actually retired."
Prior to his emergence as the Acting Executive Secretary, Shidok was General Manager, Operations of the PPPRA. Shidok is bringing to the position, decades of experience in the petroleum industry and wide knowledge of issues concerning downstream sector operations.
Iyoyo was appointed Acting Executive Secretary in February 2016, coming into the PPPRA with over 20 years experience in refining, shipping and logistics, having worked in all the country's refineries within the last 20 years.
Prior to her appointment as Acting Executive Secretary of the PPPRA, she was in the Refining and Technology Directorate of the NNPC.
During her time in the PPPRA, the liberalization policy of the Federal Government was midwife and birthed, while she ensured that the PPPRA played a significant role in guaranteeing stable supply of petroleum products at regulated prices.
In one of her last public function, a couple of days ago, Iyoyo had stated that while celebrating the last 13 years of the PPPRA, she is aware that the challenges before it in attaining full and total deregulation of the downstream petroleum sector are daunting.
"But we believe that with the continued support and cooperation and advice of all our stakeholders and the generality of Nigerians, our task would be made easier," she assured.
She had also stated that the Appropriate Pricing Framework Policy put in place by Kachikwu in May 2016 had helped in achieving key deregulation pre-conditions such as full cost recovery, free entry and free exits of players and global competitive products pricing through import/export parity policy.
She further stated that the policy had brought about limited government intervention and control on supply and distribution and had helped create an enabling environment to attract private sector capital.