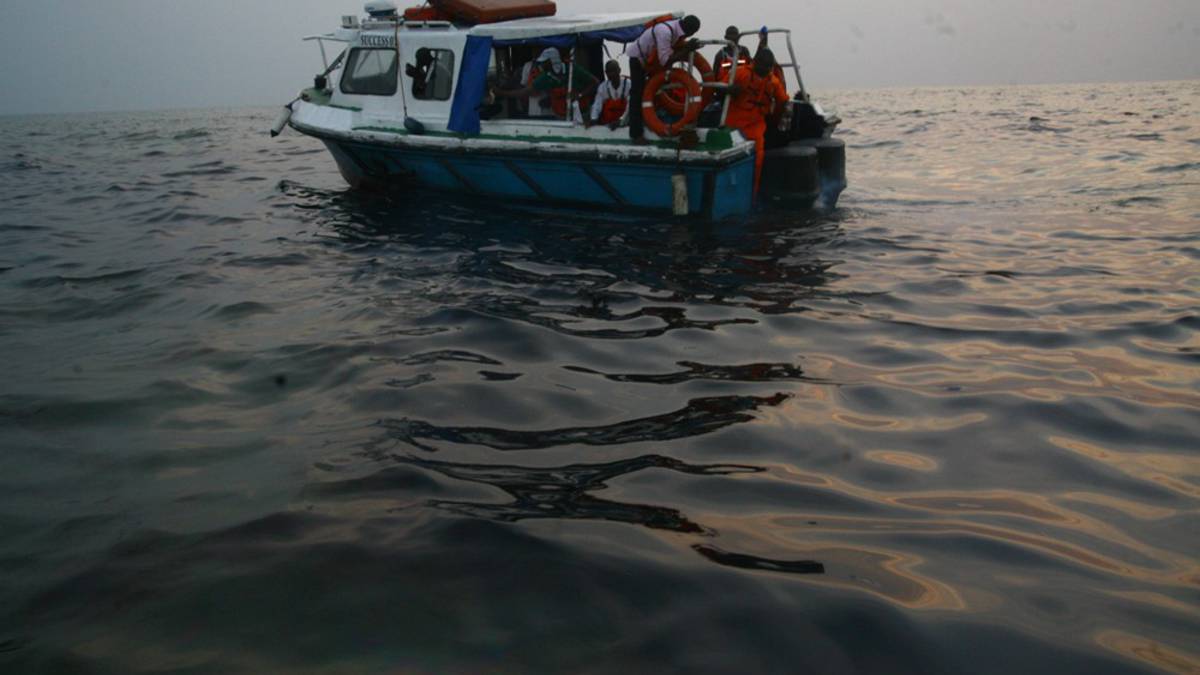 Mkpoikana Udoma
Port Harcourt —
 A group, known as Artisanal Fishermen Association of Nigeria, has urged President Muhammadu Buhari, to prevail on the Shell Nigeria Exploration and Production Company, SNEPCo, to pay the $3.6 billion fine imposed by the industry regulators over the 2011
Bonga oil spill
.
Recall that on December 20, 2011, during loading of crude at Bonga fields within Oil Mining Lease, OML, 118, which is 120 kilometres off the Atlantic coastline, the export line ruptured and discharged massive quantity of crude oil into the waters.
The export line, according to a Joint Investigation Report by  the National Oil Spills Detection and Response Agency,  SNEPCo and other stakeholders reportedly a spill of about 40,000 barrels of crude oil into the Atlantic ocean.
Coordinator of the artisanal  fishermen association, Rev. Samuel Ayadi, lamented that
fishermen have suffered untold hardship fishing at the nation's territorial waters since 2011 when the oil spill occurred.  
Ayadi explained that fishermen were yet to recover from the adverse impact of the 2020 lockdown on the fishing sector, regretting that they were excluded from the palliatives given to the agric sector to guarantee food security.
He applauded the court for the judgment which upheld the $3.6billion fine against Shell, but regretted that the judgment was yet to be complied with.
"We are appealling to the Buhari-led federal government to resolve the Bonga spill incident, by setting up a committee to address the concerns of loss of income by fishermen, whilst clean up exercise for the incident lasted.
"Fishermen were advised by NOSDRA to pull out from fishing in the impacted waters for several weeks to avoid catching contaminated fish that could jeopardise public health.
"Having complied with a regulatory order by NOSDRA to pull out of fishing to avoid catch contaminated fish out of patriotism, we deserved to be indemnified for loss of income for the period the clean up lasted."
NOSDRA had in March 2015 imposed the fine on SNEPCo for discharging 40,000 barrels of crude into the Atlantic Ocean on Dec. 20, 2011.
The fine comprised a $1.8 billion compensation for the damages done to natural resources and consequential loss of income by the affected shoreline communities as well as a punitive damage of $1.8 billion, all amounting to $3.6billion.
Meanwhile, Shell approached the Federal High Court in Lagos to challenge the imposition of the fine.