14 October 2014, Sweetcrude, Lagos – The Energy Institute (EI) has announced that its President-Elect to succeed Ian Marchant FEI in June 2015 will be Professor Jim Skea CBE FEI.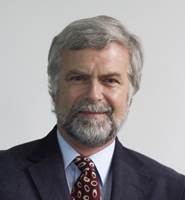 Professor Skea is currently Research Councils UK Energy Strategy Fellow and Professor of Sustainable Energy at the Centre for Environmental Policy, Imperial College. Until June 2012, he was Research Director of the UK Energy Research Centre (UKERC). He was appointed Professor of Sustainable Energy at Imperial College London in 2009. Jim's particular research interests lie in energy, climate change and technological innovation.
He has previously been Director of the Policy Studies Institute and Director of the Economic and Social Research Council's Global Environmental Change Programme. He was a Director of the Blackrock New Energy Investment Trust plc and Renewables East. He has also chaired the Scottish Power Green Energy Trust and the Technical Advisory Group that produced the British Standards Institution/Carbon Trust Carbon Footprinting Specification. He is a member of the Advisory Board of the Scott Institute for Energy Innovation, Carnegie-Mellon University, Pittsburgh.
With strong links to policy processes, Jim is a founding member of the UK's Committee on Climate Change and is Vice-Chair of Working Group III (Mitigation) of the Intergovernmental Panel on Climate Change. In the past, he acted as Launch Director for the Low Carbon Vehicle Partnership.
He was awarded an OBE for services to sustainable transport in 2004 and a CBE for services to sustainable energy in 2013. In 2010, Professor Skea was the 73rd recipient of the EI's Melchett Award for his contribution to the global energy sector.
Louise Kingham OBE FEI, Chief Executive, Energy Institute, says, 'Jim has supported the EI for many years, joining the EI Council in 2013. It is an honour for us to have someone with such credentials steering our work at a time of great challenges and opportunities for the energy industry, and we are looking forward to his presidency'.
Professor Skea will be nominated for appointment as President at the next EI AGM in June 2015 for the period 2015-2017.