16 August 2015, Sweetcrude, Lagos – The Petroleum Technology Development Fund, PTDF, has lamented the absence of jobs for oil and gas industry professionals trained at home and abroad for the purpose of bringing needed capacity to the nation's oil and gas sector.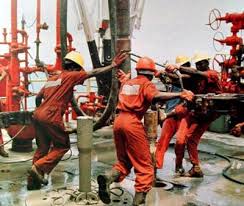 Executive Secretary of the Fund, Mr. Femi Ajayi, noted in Abuja that after excelling in their respective areas of studies, coming from rigorous and world class training in both local and international institutions, majority of the professionals, especially scholars of the PTDF scholarship scheme, have ended up without jobs.
Ajayi, who spoke at the 2012/2013 annual oil and gas research grant competition in Abuja, therefore called on the Federal Government to direct local and international oil companies in the country to employ the professionals.
"The issue is not just competence and capability, there is also the need for political will among the IOCs and the government. We cannot rely on the goodwill of the IOCs when it comes to the issue of employing of our people; they have to be compelled to do it," the PTDF executive secretary stated.
He continued: "When we train all these people, give them the research competence and the experience that they have, there is the issue of getting them gainfully engaged locally.
'There are certain roles that government should play and the role that the private sector needs to play; everyone needs to play their individual roles, because at the end of the day, if we put so much money to train these people, yet it does not lead to domestication of some of these things that we want domesticated, it means we are just spending money, we are not getting the results".