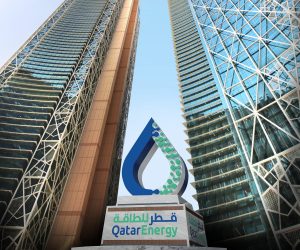 Dubai — Qatar Energy on Tuesday reported a 154.6 billion riyal ($42.47 billion) net profit for 2022, a 58% rise in a year when demand for liquefied natural gas surged following Russia's invasion of Ukraine.
Earnings jumped on higher revenues and income from its share of profits from associates and joint ventures, financial statements.
Qatar is the world's top LNG exporter and competition for the fuel has ramped up since the start of the Ukraine war, with Europe in particular needing vast amounts to replace Russian pipeline gas that used to make up almost 40% of its imports.
Its bumper profits mirror those of other major oil and gas companies such as Exxon Mobil and Shell, which reported record profits last year of $56 billion and $40 billion respectively.
Saudi Arabia's national oil company Aramco posted a profit of 4161 billion last year.
Qatar Energy's revenues swelled to almost 189 billion riyals in the 12 months to Dec. 31, 2022, from 120.3 billion riyals in 2021. Net operating income from its share of associates' profits rose to 1 billion riyals, from 645.8 million riyals in 2021.
Income from its share of profit from joint ventures stood at 82.6 billion riyals, against 52.4 billion riyals in 2021.
($1 = 3.6400 Qatar riyals)
Reporting by Hadeel Al Sayegh; Additional reporting by Ron Bousso; Editing by Louise Heavens and Jan Harvey – Reuters