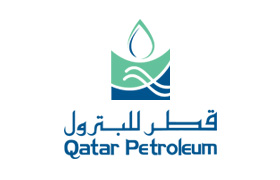 13 February 2016 — Qatar Petroleum has reached an agreement with Chevron Morocco Exploration Ltd, a subsidiary of Chevron Corporation, to acquire a 30 percent participating interest from Chevron's 75 percent share in three deepwater offshore leases located in Morocco. ​
Under the agreement, which was approved by the Moroccan government, Chevron will retain a 45 percent interest in, and remains the operator of, the leases and Morocco's Office National Des Hydrocarbures Et Des Mines will continue to hold its 25 per cent interest.
The three offshore areas are Cap Rhir Deep, Cap Cantin Deep and Cap Walidia Deep. Commenting on the deal, Saad Sherida Al-Kaabi, president and CEO of Qatar Petroleum, said in a company statement: "[This is] an important step towards building a mutually beneficial relationship with Chevron with particular emphasis on international upstream activities.
"It is no coincidence that Qatar Petroleum's international presence is now extended to Morocco, a country which Qatar enjoys special relations with."
Ali Moshiri, president of Chevron Africa and Latin America exploration and production commented in a company statement: "The agreement is a milestone in both companies' efforts to maximize the value of exploration and production assets through long-term relationships.
We are pleased to partner with Qatar Petroleum in offshore Morocco and are looking forward to use our joint capabilities in this exciting sub-salt play for the benefit of Morocco". The three offshore lease areas are located between 62-124 miles west and northwest of the Morocco city of Agadir.
They encompass approximately 11,274 square miles with average water depths ranging from 328 feet to 14,763 feet.
*Rigzone