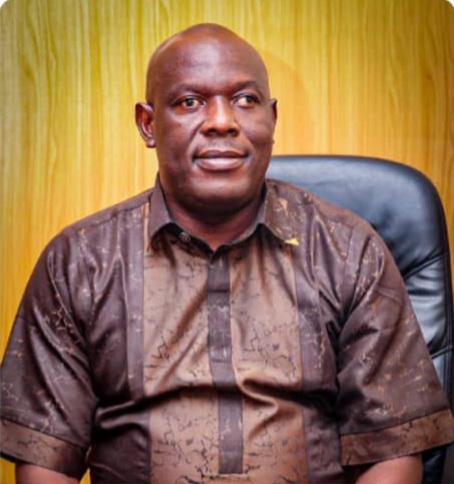 Mkpoikana Udoma
Port Harcourt — Reactions have begun to trail the appointment of a new Project Coordinator for the Hydrocarbon Pollution Remediation Project, HYPREP, Prof Nanibarini Zabbey, to fast track the implementation of the UNEP Report on Ogoniland.
This is as President Muhammadu Buhari, has terminated the appointment of Dr. Ferdinand Giadom as HYPREP Coordinator and replaced him with Prof Nanibarini Zabbey, a renowned hydrobiologist with extensive background on remediation related activities, including biomonitoring and restoration ecology.
Reacting, stakeholders in Ogoni who applauded the appointment by President Muhammadu Buhari, however, lamented that HYPREP in recent time has witnessed several leadership changes, warning that instability of leadership could derail the Project.
Executive Director of YEAC-Nigeria, Mr Fyneface Dumnamene Fyneface, expressed confident in the ability and capacity of Prof. Zabbey, a renowned environmentalist and Coordinator, Centre for Environment, Human Rights and Development, CEHRD, to drive the Ogoni Clean-up project to greater heights.
Fyneface also charged the incoming administration of Bola Ahmed Tinubu to ensure stability of leadership in HYPREP, in order to fast track a smooth implementation of the UNEP Report in Ogoniland
"YEAC-Nigeria also called on the incoming administration of President-Elect, Bola Ahmed Tinubu to guarantee leadership stability in HYPREP by not only ensuring that Prof. Zabbey serves out his four year's tenure but reappointed for a second term in office for a sustainable project implementation and leadership stability in HYPREP.
"As currently observed, leadership instability such that between 2017 and May 2023 the project had seen three different Project Coordinators, and this is not only affecting the smooth implementation of the UNEP Report on Ogoni 2011 but also dragging back the timely completion of the Project."
On his part, the President of Ogoni Youth Federation, Legborsi Yamaabana, has advised the new HYPREP Project Coordinator to consider his appointment as a call to service and urged him to steer the ship of HYPREP to an enviable height that would give credence to the struggle of their forebears and leave a footprint on the sands of time.
Yamaabana also enjoined the HYPREP boss to develop an inclusive roadmap and people-oriented administration that would make a clear departure from the battered history of HYPREP.
"We trust that you will develop an inclusive blueprint, as we trust your leadership qualities will enhance sustainable development in Ogoniland as you bring your wealth of experience in the development sector cum technical know-how to bear for the speedy and successful clean-up of the contaminated lands of Ogoni".
He also assured that Ogoni youths would give Prof Zabbey all the necessary supports needed by providing a rancour-free atmosphere to engage, operate and deliver on the mandates given to him by Mr. President and the extant laws of the land.
Meanwhile, the Paramount Ruler of Dee-Eewa in Khana local government area of Rivers State, Chief Magnus Lezor Edoo, has described the appointment of Prof. Nanibarini Zabbey as the substantive Project Coordinator of HYPREP, as putting a round peg in a round hole.
Edoo said the appointment by President Mohammad Buhari is well deserved and expressed optimism that he would make the people proud.
"It is our prayer that God grants him the wisdom and strength to deliver on the tasks this new elevation brings while we assure him of our readiness to working with him in ensuring a peaceful environment for a successful tenure."
Follow us on twitter