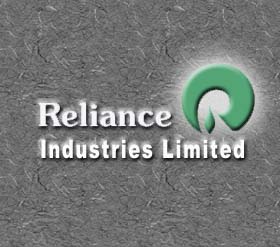 09 June 2013, MUMBAI – Reliance Industries Ltd. Thursday outlined a three-year investment plan of 1.50 trillion rupees ($26 billion) to further expand its businesses which range from gas production and oil refining to selling groceries and vegetables.
The plan Chairman Mukesh Ambani presented at a meeting of shareholders is bigger than what he announced a year ago, when he said the company would spend 1.0 trillion rupees over five years.
Mr. Ambani, India's richest man, said Reliance would invest heavily in all the five major sectors it operates, including in oil and gas, retail and communications. A key focus area will be shale gas, because production from its three joint-venture shale-gas fields in the U.S. is helping it offset falling natural gas output in India.
"Reliance has embarked on the largest investment program in its history," Mr. Ambani said. "Reliance is making significant investments in all five businesses simultaneously."
He didn't provide any specific details of the company's plans, including for launching its much-awaited broadband communications services. Most of the projects he referred to were in India.
Still, the investment plan of India's fourth-largest company by market value highlights its confidence in the country's economic growth, which slowed to its weakest in a decade in the fiscal year ended on March 31 but is expected to gather pace again from this year. The government, which has been facing criticism for slow policy reforms, has taken several steps since late 2012 to boost economic expansion and these include fast clearances for infrastructure and industrial projects as well as easier rules for foreign investment in some sectors.
Reliance is hit by government policies in the tightly regulated energy sector. The company has been demanding the government to increase the price of gas it supplies because it says costs and international prices have gone up. It closed down most of its fuel retail outlets as it couldn't compete with state-run companies which get cash compensation from the government to sell some fuel products at heavy discounts.
To diversify from oil and gas, Reliance is investing in sectors such as communications, retail, homeland security, financial services, hotels and media. It acquired stakes in three shale gas assets in the U.S. and has invested $5.7 billion in the projects so far.
"Production from shale gas will be in excess of one-third of our aggregate production this year," he said. "After building a materially significant business position in the U.S, Reliance is committed to expand and create similar positions in other countries," Mr. Ambani said.
Gas production in India fell 39% to 336 billion cubic feet in the financial year ended March 31. The company says this is because of geological complexities of the deep-water block.
Reliance and its minority partners in the block, U.K.'s BP PLC and NIKO Resources Ltd. of Canada, said last month that they have made a significant gas and condensate discovery in the block. In February, BP and Reliance said they plan to jointly invest more than $5 billion in three to five years in the field to boost output.
The falling local gas output has been a major drag on Reliance's financial performance and its stock.
Its sales fell 1.2% to 841.98 billion rupees in the January-March quarter. But higher margin in the mainstay refining business helped it post a 32% increase in net profit at 55.89 billion rupees.
Reliance's shares are down nearly 6.0% since Jan. 1, compared with a 0.3 fall in the Bombay Stock Exchange's benchmark S&P BSE Sensex index. The shares closed 1.0% down at 792.30 rupees Thursday, compared with a 0.3% fall in the benchmark.
Mr. Ambani said Reliance will invest aggressively in the retail sector and target to increase revenue from the sector by four to five times from the current 100 billion rupees over the next few years.
Another focus area for the company is communications, as it prepares to launch wireless broadband Internet services.
It has also joined five global telecom companies to build a submarine cable system. Its telecom unit, Reliance Jio Infocomm Ltd., has 3,000 employees now and it plans to increase the headcount to about 10,000 in one year.
*Saurabh Chaturvedi & Gurdev Singh Virk, Dow Jones Newswires