02 March 2015, Lagos – The Lagos Chamber of Commerce and Industry has called on the Federal Government to completely remove subsidies on petroleum products.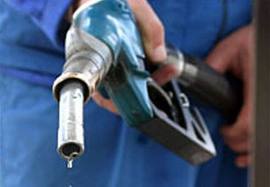 While reacting to the outcome of the deliberations of the Senate on the 2015 draft budget, Medium Term Expenditure Framework and Fiscal Strategy Paper, the LCCI said the call for total subsidy removal was due to the fact that there had been a crash in the prices of crude oil, hence, there was no need to retain the subsidies on petrol and kerosene.
In a statement signed by its President, Alhaji Remi Bello, on Sunday, the organisation explained that the removal of the subsidies would help save some income for the country.
Bello said, "We note the reduction of subsidies on petrol by 50 per cent from N200bn to N100bn and kerosene from N91bn to N45.5bn. We demand a total scrapping of subsidies on petroleum products as there is no rational basis for their retention in the budget, especially in the light of the crash in global oil prices.
"This will not only generate tremendous savings for investment in priority sectors such as infrastructure, but will also provide a great opportunity to liberate the downstream oil sector from the shackles of oppressive regulations and monumental corruption; it will as well pave the way for more robust private sector investment in the downstream sector of the petroleum industry."
Bello, however, commended the Senate's decision to cut the National Assembly budget for this year by 25 per cent from N150bn to N112.5bn, adding that the move would free up resources to finance other priority areas.
He said, "The increase of the capital budget from N633bn to N700bn is good news. However, this figure remains grossly inadequate in the light of the huge infrastructure deficit in the country and the urgent need to build a robust and sustainable non-oil economy.
"The Senate's decision to reduce the recurrent expenditure by N116bn from N2.61tn to N2.5tn is a welcome development although a more drastic reduction in recurrent budget is desirable."
– Punch