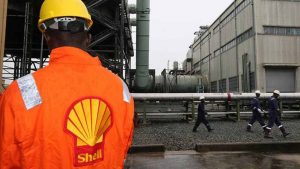 Brussels/London — Repair work on Nigeria's suspended Forcados crude oil terminal is expected to be complete by early next week, a shipping source told Reuters.
Shell (SHEL.L) suspended loadings of the medium sweet grade over two weeks ago, citing a potential leak at the export terminal.
Sources had told Reuters that exports of the grade – which was scheduled to ship 220,000 barrels per day (bpd) in July – were halted on July 12 evening after workers saw fumes near the single buoy mooring that was loading oil onto a vessel.
Shell confirmed that injections into the terminal had been curtailed, following the report of some sheen in the mooring vicinity on the day, and that investigations were underway.
However, no force majeure has been declared.
Shell on Monday did not comment on the Reuters report.
The suspension of Forcados loadings contributed to Nigeria becoming the second leading contributor to the fall in OPEC crude oil output in July, a Reuters survey showed on Monday.
Nigeria's July output dropped by 120,000 barrels per day (bpd) versus the previous month, of the total 840,000 bpd, a fall largely driven by Saudi Arabia.
*Julia Payne & Natalie Grover, editing: David Evans – Reuters
Follow us on twitter