…Orders reinstatement of 300 Warri Refinery casual workers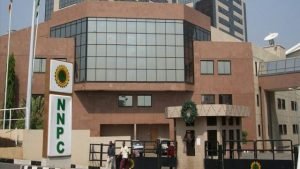 OpeOluwani Akintayo
Lagos — The House of Representatives Wednesday said it would conduct a forensic investigation into the recent recruitment of graduate trainees by the Nigerian National Petroleum Company, NNPC, with a view to determining how many persons were recruited from the various host communities.
Adopting a motion initiated by Mr. Thomas Eveyitomi at the plenary presided by speaker Femi Gbajabiamila, the House mandated it's Committee on Petroleum Down Stream to probe the matter.
Elders of host communities in the Niger Delta region had in a recent open letter accused the state-owned firm of sidelining them from the employment exercise.
Eveyitomi said it was unfortunate that the NNPC went ahead to recruit 1,050 graduate trainees against the resolution and recommendations of the House.
Arguing that the recruitment did not reflect the principles of fairness as enshrined in Section 28(2) of the Nigerian Oil and Gas Industry Content Act, he said it behooves the House to wade into the matter to avert the likelihood of a breakdown of law and order and interruption of the smooth operations of the Warri Refining and Petrochemical Company and NNPC's other subsidiaries.
Samaila Suleiman (Kaduna) brought an amendment to the motion on the need to include the Kaduna Refinery on the basis that about 170 workers from the host community were recently sacked. His request was also granted.
The House directed the NNPC and the management of Warri Refining and Petro-chemical Company, WRPC, to reinstate over 300 casual workers relieved of their jobs pending the outcome of an investigation into the issue.
Eveyitomi, while moving the motion, remarked that WRPC had gone ahead to sack over 300 casual workers in spite of the Federal Government directives that all government agencies and private establishments should not lay off any staff.
The lawmaker claimed that all the affected persons are indigenes of the host communities where the refinery is located, which is made up of Itsekiri and Urhobo communities.