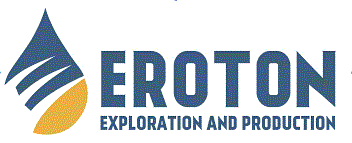 Mkpoikana Udoma
08 January 2018, Sweetcrude, Port Harcourt — Residents of Agum-Bukuma community in Degema Local Government Area, have sent a save-our-soul message to the Rivers State Government, Eroton Exploration and Production Company Limited and other relevant authorities over a fire incident at Eroton facility in the area.
SweetCrude Reports gathered that the oil facility has been leaking for over three days before the oil facility went up in flames on Saturday morning due to pressure from the leakage.
Although no causality has been recorded, the community is now making an urgent appeal to the government and other relevant stakeholders to save their lives before the fire escalates.
Speaking, the Youth President of Agum-Bukuma community, Mr. Tonye Beresibo disclosed that the fire began at about 5 am on Saturday, and was still burning till Sunday evening, lamented that the fire has affected their source of livelihood.
The youth leader said fishermen can no longer fish anymore and residents have moved out of their houses due to the heat wave reaching them from the facility.
He further disclosed that officials of Eroton came around with security operatives on Saturday afternoon but hurriedly left with no efforts to put out the fire.
"We are totally confused over the intention of Eroton, so we are calling on the Rivers State Government to come to our aide.
"Most of us work in the river. The river is our only source of livelihood, so if this fire is not quenched, it will affect our source of living, our fishing lines, and other things.
"So we need the government to urgently come to our aide. There is no way for our women to enter the river to pick periwinkle. What is Eroton waiting for? Many of our women have run away from the community to the nearby community called Tombia.
"Life is being threatened by this fire incident and I pray the Rivers State government would take urgent action because from the response we get from the company, I don't think they will do anything soon. So I appeal to all relevant stakeholders not to treat us with negligence," the youth leader said.
Meanwhile, all efforts to get in touch with the management of Eroton E & P Company Limited have proved abortive, but the National Oil Spills Detection and Response Agency, NOSDRA, has confirmed that efforts are underway to put out the fire.
The Zonal Director of NOSDRA, Mr. Cyrus Nkangwung told our correspondent on Sunday that a Joint Investigation Visit, JIV, to the facility will take place immediately the fire is completely put out.
He said the JIV is expected to ascertain the root cause of the fire and the extent of damage.