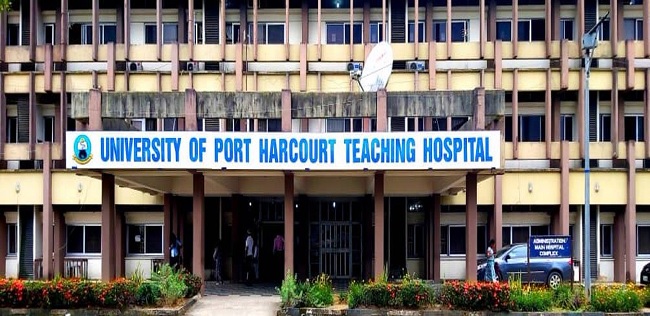 Mkpoikana Udoma 
Port Harcourt — 
Following incessant cases of power failure at the University of Port Harcourt Teaching Hospital, the
Rotary Club of Port Harcourt
GRA has donated a solar inverter set to the pediatric unit of the teaching hospital.
The donation is with regard to reported cases of infant mortality in the tertiary hospital due to increasing electricity outages. which the hospital authorities have always denied.
Speaking while donating the equipment, the Rotary Governor, District 9141, Mr. Mightyman Aye Dikuro, said the donation, made in partnership with Strata Base International, was in a bid to drastically reduce the increasing cases of pre-term babies dying inside incubators, due to electricity outage.
Dikuro, said solar inverter system which has been installed and put to use at the incubation section, will help keep the babies in the incubator alive and in good condition.
He stated: "There are several things that Rotary do around the world; it's doing good. Today again, Rotary International through the Rotary Club of Port Harcourt GRA has come to do one more good thing, coming to help lives.
"The solar inverter system will help the new born babies in the incubators, so that is why we thought it wise to do it and we know that it will touch lives, it will impact lives meaningfully."
Also, Rivers State representative at the Niger Delta Development Commission, Mr. Elekwachi Dimkpa, said the donation was imperative to save new born babies.
"The lives of these children are in all our hands if we can help it, so we decided to partner with Rotary Port Harcourt GRA to get this done and get to the people who really need help," Dimkpa added.
Responding on behalf of the management, the Chairman, Medical Advisory Committee, UPTH, Prof. Datonye Alasia, expressed gratitude to the Rotary Club of Port Harcourt GRA and her partners for the lifesaving donation.
"It is a very important project. It will help us to keep power supply steady, ensure that our incubators and other critical care equipment for the new born is functioning optimally," he said.