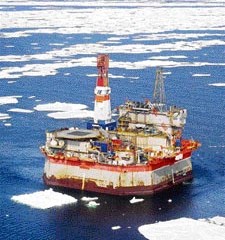 27 September 2014, News Wires – Russia moved to wrest control of an oil company from oligarch Vladimir Yevtushenkov on Friday, seizing his conglomerate Sistema's shares in the firm and deepening investors' fears the Kremlin wants to reclaim prized state assets.
A Moscow court ordered the seizure of Sistema's stake in Bashneft a day after a judge refused to release Yevtushenkov, who is under house arrest on suspicion of money laundering during the oil firm's acquisition.
Shares in both companies tumbled, with Sistema's stock now down by more than 50 percent since Yevtushenkov was placed under house arrest on Sept. 16.
The case has raised fears among investors that President Vladimir Putin wants to increase intervention in the economy as Russia tries to cope with Western sanctions imposed over the Ukraine crisis.
Although Yevtushenkov has kept out of politics, the case has drawn comparisons with the fate of Mikhail Khodorkovsky, the former chief executive of the Yukos oil firm who was jailed on fraud and tax evasion charges a decade ago after falling out with Putin.
"They (officials) are telling themselves, to ease their conscience, that they are doing a high-minded thing by returning it to state ownership," Sergei Petrov, an opposition deputy, told Reuters this week. "The channel is already known, the method has been tested … as it was last time with Yukos."
Khodorkovsky was freed last year but Yukos, which was once worth $40 billion, was broken up and nationalised with most of its assets eventually handed to Rosneft, an energy giant run by a Putin ally. 
– Reuters