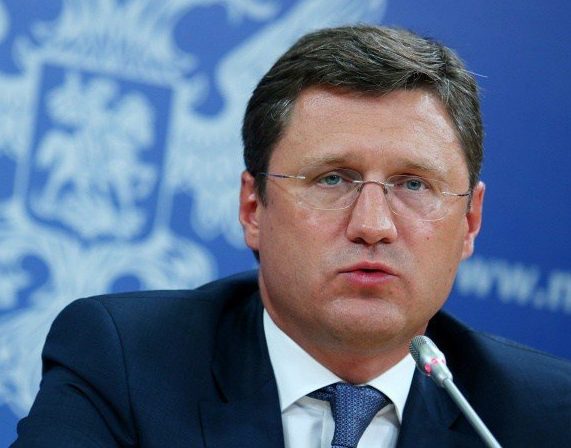 OpeOluwani Akintayo
21 April 2018, Sweetcrude, Lagos — Russia may not support the ongoing oil cut agreement between the Organisation of the Petroleum Exporting Countries, OPEC/non-OPEC until the end of the year, according to Russian Energy Minister Alexander Novak.
The country's energy minister told CNBC on Friday that it may abruptly cut off from the deal.
Russia joined OPEC to cut crude oil production in order to reduce glut and prop up prices.
The deal has since achieved 149 percent as reported by OPEC Joint Ministerial Monitoring Committee, JMMC on Friday.
Prices have also shot up above $70 per barrel.
"I cannot at the moment give you a precise answer because we do not have the full idea how the market is going to perform in the forthcoming months. We need to carry on monitoring the situation," Novak told CNBC's Steve Sedgwick during a live interview in Jeddah.
"I cannot tell unequivocally: yes or no, this would be too blunt," he said. "We keep our options open in order to be able to take a more balanced decision based on more accurate data over a longer-term period."
The agreement which began January last year has since been extended twice until the end of 20018.
Oil producing countries are set to meet in June to review the deal.
Novak acknowledged that their agreement has worked, but there's still more to be done.
"Undoubtedly, the situation is much better than it was three months, half a year or a year ago, but the patient has not yet fully recovered," he said.
"To continue with the metaphor: we have brought the temperature down but we have not seen a full recovery yet," Novak added.
The Russian minister explained that what will determine the future of the deal is the situation in the market.
"I would like to emphasise once again that we need to proceed according to the market situation and we need to be confident that we have achieved a stable state of affairs," he added.
Both Saudi Arabia's Energy Minister, Khalid al-Falih, and OPEC's Secretary-General, Mohammadu Barkindo, have expressed enthusiasms for the deal to continue beyond 2018.