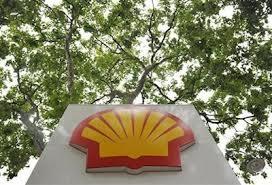 18 April 2014, News Wires – Russia will give "all the necessary support" to Shell in the Anglo-Dutch supermajor's projects in the country, President Vladimir Putin has said.
Putin, under pressure from international powers over continued destabilisation in Ukraine, met with Shell's chief executive Ben van Beurden in Moscow on Friday.
"I am very pleased that your company plans to expand its area of activities in Russia," Russian news agency Itar-Tass quoted the president as saying to van Beurden. The president's office carried photographs of the meeting.
"Either along agreements with your partners or during the implementation of your own projects in Russia, we will render all the necessary administrative support or any other form of assistance," Putin continued.
Shell has a large presence in oil and gas-rich Russia, including at the Sakhalin-2 project off the country's far eastern region.
"We are proud both about our Sakhalin-2 project and cooperation with Russia in general," van Beurden said. "During our latest meeting with (Gazprom chief executive) Alexei Miller, we came to a conclusion that we need to continue developing this project."
– Upstream