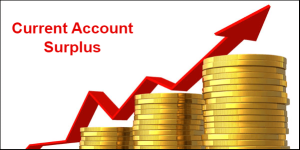 Moscow — Russia's current account surplus shrank to $20.2 billion in the first half of the year, the central bank said on Tuesday, an 86% drop compared with the same period last year.
Russia's current account surplus hit a record high in 2022, helped by a fall in imports and robust oil and gas exports that kept foreign money flowing in despite Western efforts to isolate the Russian economy over the conflict in Ukraine.
But oil and gas revenues, the lifeblood of Russia's economy, fell 47% year-on-year in January-June, which the finance ministry put down to lower prices for Urals crude and lower natural gas export volumes.
The current account, a measure of the difference between all money coming into a country through trade, investment and transfers and what flows back out, had recorded a $147.6 billion surplus in January-June 2022.
The bank said the trade surplus had decreased by $125.5 billion due to falls in both the prices and volume of Russia's main exports.
The central bank has also blamed falling export revenues on the rouble's recent slump to a more than 15-month low against the dollar. Analysts say an abortive armed mutiny by the Wagner mercenary group under its leader Yevgeny Prigozhin in late June has also played a significant role in the rouble's slide.
The central bank forecasts the 2023 current account surplus at $66 billion, while the economy ministry expects $86.6 billion – both sharply down from last year's $227 billion. (Reporting by Reuters Editing by Gareth Jones) = Reuters
Follow us on twitter