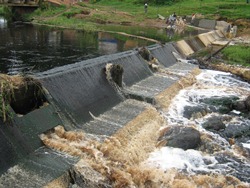 20 March 2013, Kigali – The Carnegie Mellon University in Rwanda is set to help the government in its effort to boost the energy sector, after it received a grant worth U$ 60,000 from Wilton E Scott Institute for Energy innovation.
The grant will aim at assisting the University to research on smart grid technologies for sustainable energy development in Rwanda.
This move will boost energy generation needed to achieve the energy target of 70 percent by 2017. "We anticipate that in addition to having direct impact on the development of sustainable energy system in Rwanda, this project will open new directions for smart grid research," said Bruce Krogh, Director of the Cargene Mellon University Rwanda.