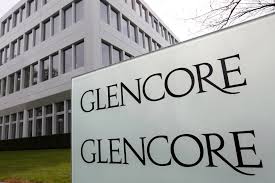 14 September 2018, News Wires — South Africa's Competition Tribunal on Thursday conditionally approved Glencore's proposed $973 million acquisition of Chevron Corp's subsidiary in the country, all but scuppering a rival bid from China's Sinopec.
Chevron agreed last year to sell its 75 percent stake to state-owned Sinopec, before miner and commodities trader Glencore swooped in after reaching a deal with minority shareholders, who backed it and exercised preemptive rights on the sale.
The assets include a 110,000 barrel-per-day oil refinery in Cape Town, a lubricants plant in Durban as well as 845 service stations and other oil storage facilities. It also includes 220 convenience stores across South Africa and Botswana.
Glencore is providing funding to, and making its bid through, its Black Economic Empowerment partner Off The Shelf Investments (OTS), a minority shareholders' group, which already owns virtually all the remaining shares in Chevron SA.
South Africa's competition watchdog approved the bid in August, but the Competition Tribunal makes the final ruling on deals.
Sinopec's bid was also approved by the competition authorities but the Tribunal said Glencore-backed OTS had right of first refusal to close the transaction.
The conditions for the proposed merger included the preservation of jobs after the deal and the continuation of CSA retirees' medical aid subsidy among others, it said. (Reporting by Shashwat Awasthi in Bengaluru; Editing by Kirsten Donovan)
%0