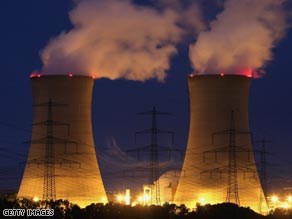 25 October 2014, Pretoria — Government has successfully concluded the first nuclear vendor parade workshop with Russia, said the Department of Energy.
The workshop entailed a presentation by Russia on their nuclear technology offerings.
Speaking to a large contingent of senior government and state owned entities' officials and academics, the delegation of the Russian Federation sought to showcase and demonstrate their capabilities on how, if chosen, they plan to meet South Africa's nuclear energy needs.
Presentations were made on various aspects of Russia's nuclear offerings including the technology, localisation, skills transfer and development.
"Government remains committed to ensure energy security for the country through the roll out of the nuclear new build programme as an integral part of the energy mix, as articulated in the Integrated Resource Plan 2010-30," said the department on Thursday.
In September, South Africa signed an Intergovernmental Agreement on Strategic Partnership and Cooperation in Nuclear Energy and Industry with Russia.
The agreement lays the foundation for the large scale nuclear power plants (NPP) procurement and development programme of South Africa. This will be based on the construction of new nuclear power plants in SA with Russian Voda Voda Energo Reactors (VVER), with total installed capacity of up to 9.6 GW (up to 8 NPP units).
At a recent briefing, the department announced it was preparing for the procurement process.
"We've highlighted that various models exist in the international space of the procurement process and South Africa would review all this and choose whichever procurement process it chooses to implement the nuclear programme. That decision will be made in the future," the department said at the time.
On Thursday, government said it will hold similar workshops with other nuclear vendor countries such as France, China, South Korea, United States and Japan.
This will depend on the readiness of these countries to participate in the vendor parade workshops. This is part of the preparatory phase towards the roll out of the nuclear new build programme.
*SAnews.gov.za