13 December 2015, Lagos – The management of Sahara Energy Resources Limited has said the Department of Petroleum Resources (DPR) did not give the company an opportunity to provide available documentary evidence that would have addressed allegations bordering on compliance with approved price for sale of PMS.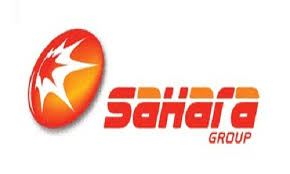 A statement by the company's Managing Director, Mrs. Moroti Adedoyin-Adeyinka, said Sahara Energy had a track record of strict compliance with the sector's guidelines.
Adeyinka also noted that the DPR sent the letter to Sahara without any hearing or earlier inquiry.
According to her, Sahara's response will clarify all allegations and concerns of the DPR. "We take seriously our obligations under the law as a corporate law abiding citizen and we have not acted in breach of the Petroleum Act or any Regulations, Schedules or Orders made thereunder. We shall welcome an opportunity to respond to any allegations of fact that DPR may have and we are confident that we can demonstrate with documentary records our full compliance with the Act."
Meanwhile, Sahara's letter to the DPR read in part: "We would like to inform you that contrary to the allegations made in your letter, Sahara Energy Resources Limited discharged MT Argosy carrying 20,426,120 litres of PMS to Sahara Ibafon on the 5th October, 2015 and sold this product between the 7th October and 24th November, 2015 to Forte Oil and A.A. RANO, amongst others, who we all sold to at the price of  N77.66.
"We categorically maintain that we did not at any time sell PMS above the government approved price. As of today, we have only a deadstock of 26,116 litres at Sahara Ibafon which cannot be pumped out." She said Sahara has always sold petroleum products at the approved price in its depots and other depots where the company has discharged products."
Adeyinka, however, urged the DPR to review its suspension order, saying that Sahara would welcome the opportunity to respond to any allegations of fact upon which DPR's decision was based.
Adeyinka also assured the company's customers and stakeholders that the issue would be resolved, adding that Sahara remained committed to working with the DPR to ensure professionalism and sustainable growth in the sector.
Sahara, Adeyinka posited had continuously been called upon to work with the Petroleum Products Pricing Regulatory Agency (PPPRA) and the Nigerian National Petroleum Corporation (NNPC) to address shortages and boost the supply of PMS nationwide – a role she said Sahara would be honored to continue playing responsibly and ethically.
This Day